Top Stories: Things that made news in the cricket world today
All the news stories that hogged the headlines today.
Updated - Jan 19, 2020 8:31 pm
222 Views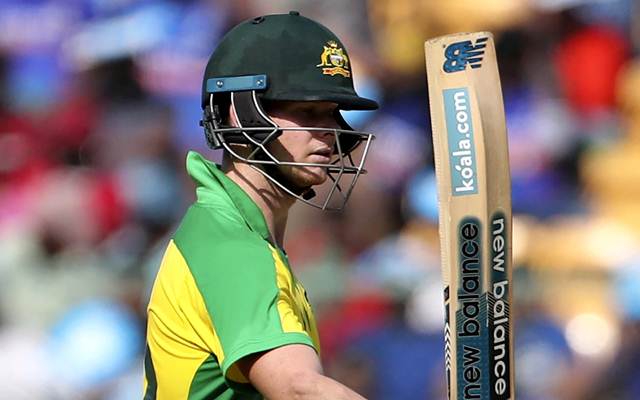 BCCI to finalize India squad for New Zealand after clarity about Hardik Pandya's health
In October last year, Hardik Pandya had undergone a successful back surgery in London.
At the time of the surgery, Pandya was expected to be out of action for almost 3-4 months.
The all-rounder has made significant progress in his recovery process.
Mark Boucher opens up on Kagiso Rabada's ban
 Kagiso Rabada was recently handed a Test match ban along with a fine by the International Cricket Council.
Boucher came out in defence of Rabada.
Boucher also clearly stated his stand on Rabada's celebration.
Jonty Rhodes hails Manish Pandey's fielding
Pandey caught everyone's eye when it comes to fielding in the third ODI at Bengaluru.
He received plenty of praise from South Africa's Jonty Rhodes, who is regarded as the best fielder of all-time.
 Jadeja is considered amongst the world's best fielders, while Manish Pandey gives him a close run.
Umesh Yadav slams BCCI's workload management
Yadav is clearly not a happy guy with the way the Indian team management has treated him.
The bowler also said that at his age it's better for him to bowl as much as possible.
He further expressed his disappointment for his lack of playing.
Praveen Kumar opens up on his depression
 Kumar had become an overnight sensation in this cricket-obsessed country thanks to his prodigious swing.
 He fell down in the pecking order and eventually retired from the game in 2018.
Soon after being dropped from the Indian team, Praveen Kumar got into alcohol.
Mushfiqur Rahim reacts after withdrawing from Pakistan tour
It was reported earlier that Rahim had intimated BCB regarding his decision to not tour Pakistan.
Rahim hoped that the players who have got the opportunity will play good cricket against Pakistan in the upcoming T20I series.
The right-hander reminisced about the last time he toured Pakistan in 2008.
Rohit Sharma completes 9000 runs in ODI
Rohit's 2020 began against two below-par scores against Australia in the 3-match ODI series at home.
In January 2013, the Mumbai batsman completed 2000 ODI runs in his 82nd innings.
The Indian opener made a scintillating ton in third ODI against Australia.
Steve Smith smothers India to his ninth ODI ton in Bengaluru
 Smith was in awe-inspiring form in 2019 in Test and T20I cricket, scoring runs in heaps.
Smith was joined by Marnus Labuschagne for the third wicket.
Smith lost Labuschagne as his partner when Ravindra Jadeja got rid of the latter.