Top Stories: Things that made news in the cricket world today
All the news stories that hogged the headlines today.
Updated - May 20, 2020 8:33 pm
122 Views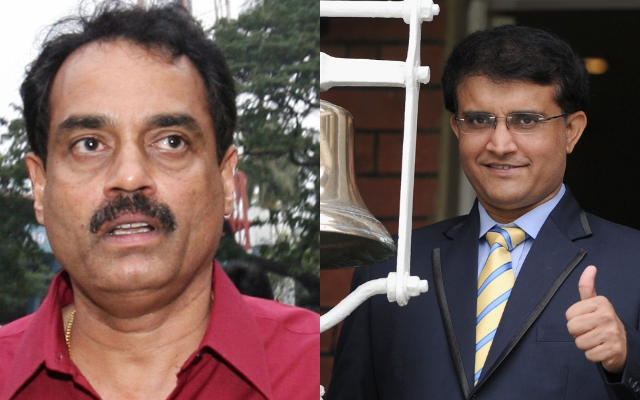 Parthiv Patel reveals he had suggested Virat Kohli to buy Jasprit Bumrah in IPL auction
Royal Challengers Bangalore (RCB) is one of the most followed IPL franchises across the globe.
Reflecting on RCB's bowling woes, Indian wicketkeeper-batsman Parthiv Patel recalled an incident where he told Kohli about Jasprit Bumrah and that RCB should buy him.
Parthiv had suggested to go for the speedster much before Mumbai Indians snapped him up.
Didn't sleep for three days straight after winning the 2007 T20 World Cup: Robin Uthappa
Robin Uthappa, the veteran Indian cricketer, turned back the clock to the time when India won the inaugural edition of the T20 World Cup in South Africa.
The final against Pakistan at the Wanderers in Johannesburg turned out to be a humdinger as the Men in Blue won by five runs.
With Pakistan needing six runs, Misbah-ul-Haq holed out to Sreesanth at short fine-leg, giving India the victory.
Sourav Ganguly would have scored more runs in Tests if he had batted higher up: Dilip Vengsarkar
Sourav Ganguly is regarded as one of the best captains in the history of Indian cricket.
Apart from being a leader, he was also a fantastic batsman of his time.
The left-handed batsman was only the second Indian player to have reached 10,000 ODI runs and is still the third-highest run-getter in ODIs for India, only behind Sachin Tendulkar and Virat Kohli.
Sarfaraz Khan distributes food packets to migrant workers in UP; his family decides to skip Eid celebrations
Due to the coronavirus pandemic, the entire country has been struggling.
It has been a tough time for the migrant labourers in the country as they are not getting proper food or resources due to the lack of work at this moment.
However, people are trying to find ways to help these migrants workers. One of the cricketers who is helping the workers is young batsman Sarfaraz Khan.
Cricket Australia might use disinfectants on cricket balls to reduce COVID-19 risk
Cricket Australia has announced that it will be seeking permission from the International Cricket Council (ICC) on the usage of disinfectants on cricket balls.
CA's Sports Science and Sports Medicine Manager Alex Kountouris has said that they have revised some provisions for players as they look to resume training.
However, he also informed that competitive cricket will only begin towards the end of this year.
Gautam Gambhir wants format specific batting coaches for Team India
Gautam Gambhir, the former Indian cricketer, reckons that it's not guaranteed to succeed as a coach if one has played at the highest level for a long time.
The 38-year-old feels that playing international cricket can be a criterion for being a national selector, but not necessarily a coach.
Gambhir hasn't been a coach of any team, bur mentored the Delhi Daredevils, now Capitals.
Rahul Dravid came up to me and said that this kid has a bright future: KL Rahul's childhood coach
KL Rahul is one of the most talented batsmen in Indian cricket now.
His childhood coach recently recalled a story which tells us that former Indian batsman Rahul Dravid had predicted quite a few years ago that the young batsman will go on to great things.
Recently, Rahul's childhood coach Jayaraj opened up about the time when he was still playing U13 cricket in Bengaluru.
Rohit Sharma, Ajinkya Rahane and Virat Kohli's wait prolongs for resuming individual training
Indian cricketers like Virat Kohli, Rohit Sharma and Ajinkya Rahane will have to wait longer to start practising individually.
The players are residing in Mumbai, which has been given the status of being a red-zone in the massive coronavirus outbreak across the globe.
Hence, the Maharashtra government has ruled out the opening of sports facilities in Mumbai.
Grateful to be in Category B of PCB's central contracts: Sarfaraz Ahmed
Sarfaraz Ahmed, the Pakistan wicket-keeper, doesn't have any regrets after being demoted from Category A to Category B in Pakistan Cricket Board's (PCB) centrally contracted players.
Along with Sarfaraz, leg-spinner Yasir Shah also was brought down to Category B.
The Karachi-born didn't have the best of World Cups and he floundered in the home series against Sri Lanka as well.
IPL could happen in October-November window: Anshuman Gaekwad
Anshuman Gaekwad, the former Indian cricketer, reckons that chances of the T20 World Cup taking place this year are remote.
Earlier, former Australian batsman Mark Taylor, opined that with travel restrictions in place, hosting the tournament could be a daunting task.
In the last couple of months or so, the coronavirus pandemic has wreaked havoc and has affected cricket as well.