Top Stories: Things that made news in the cricket world today
All the news stories that hogged the headlines today.
Updated - May 26, 2020 8:33 pm
147 Views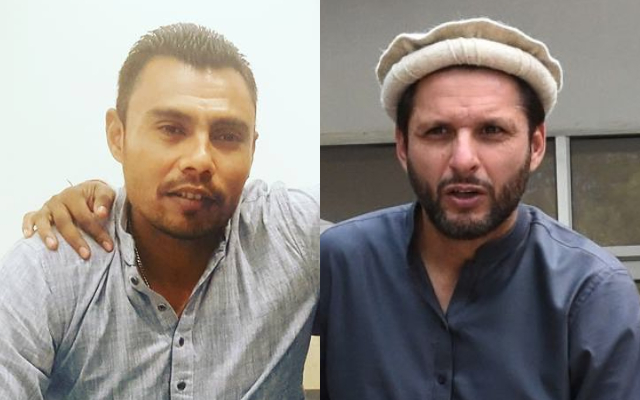 Sri Lanka Cricket suspends Shehan Madushanka from all forms of cricket for possession of drugs
Sri Lanka cricketer Shehan Madushanka, on Sunday, landed into much trouble as he was detained by the police for the possession of heroin.
Madushanka hit the headlines after he was caught in Pannala while carrying two grams of heroin.
This was the very first instance of any contracted player being remanded over the possession of drugs.
'He should think before speaking' – Danish Kaneria slams Shahid Afridi for his hateful speech against India
Shahid Afridi has been in news for all the wrong reasons recently.
The former Pakistan captain had delivered a speech on his visit to Pakistan Occupied Kashmir (PoK) in which had said some hateful things about India and their Prime Minister, Narendra Modi.
Now, former Pakistan spinner Danish Kaneria has also slammed Afridi for his speech in the PoK.
'Playing in IPL can't be bigger than representing my country' – Mushfiqur Rahim has no regrets over IPL snub
Mushfiqur Rahim has been one of the most consistent batsmen for Bangladesh for the past few years.
He has, in a way, what some may call 'held the middle-order together'.
Considering his experience and performances at the highest level, it is slightly surprising that the wicketkeeper-batsman has not yet played in the Indian Premier League (IPL).
ICC has successfully finished cricket in last 10 years, well done guys: Shoaib Akhtar
Shoaib Akhtar, the former Pakistan fast bowler, has hit out severely at the International Cricket Council (ICC).
The Rawalpindi Express reckons that the quality of cricket has degraded over the years and the apex cricket board is solely to blame for the same.
Akhtar vented his frustration over some playing conditions, which has made it somewhat tough for the bowlers to flourish.
Fawad Alam is a part of our team and I'm sure he will perform whenever he gets an opportunity: Azhar Ali
Fawad Alam has had a tough career as far as getting opportunities is concerned.
The left-handed batsman made a lot of noise when he scored a century on his Test century in Colombo.
However, his superb knock of 168 against Sri Lanka in 2009 didn't convince the selectors to keep showing faith in him.
Manoj Prabhakar to get his pension 15 years after his ban ends
Manoj Prabhakar, the tainted Indian cricketer, will be receiving his benevolent found and monthly gratis (equivalent of pension) 15 years after his suspension ended.
Ashok Malhotra, the president of Indian Cricket Association (ICA) said the same.
Earlier, the Board of Control for Cricket in India (BCCI) banned him for five years after his alleged involvement in match-fixing along with a few big names.
(Read more about the story)
I was the slowest bowler in Pakistan, was being called mad for thinking of replacing Waqar Younis: Shoaib Akhtar
Shoaib Akhtar recorded the fastest delivery ever bowled in international cricket against England in the 2003 World Cup.
Even 17 years later, the record remains unscathed though a number of them, including Shaun Tait and Mitchell Starc have come close.
However, there was a time when he was the 'slowest bowler' in Pakistan, going by the pacer's recent comments.
India's current pace bowling quartet can play at least for two more years: Bharat Arun
In the past few years, the Indian fast-bowling unit has sort of come together and exceedingly well.
India has had good quality pacers over the years, but never did they have a unit who was capable enough of picking 20 wickets in Tests constantly.
However, since the time Jasprit Bumrah, Mohammad Shami, Ishant Sharma and Umesh Yadav have come together and formed a quartet, the bowling unit has taken a lot of wickets together.
Aakash Chopra picks his all-time RCB XI; excludes Dale Steyn and other stars
Royal Challengers Bangalore has been one franchise that has had success in the IPL but not as much as they would have liked.
Over the years, the franchise has tried to do a lot of different things and also changed their squad a lot but have failed to get their hands on a trophy.
Aakash Chopra sat back and tried to make one of his own. However, while picking the side, we faced a bit of difficulty.
Dwayne Bravo picks Rohit Sharma to score the first T20 double ton
Due to the lockdown across the world, there are very little sports which are going on at this moment.
On Monday, ESPNCricinfo released a video in which Dwayne Bravo was faced with some cricket questions.
This has been the time when players have been confined to stay home. During this time, players have answered several questions related to cricket for their fans.