Top Stories: Things that made news in the cricket world today
All the news stories that hogged the headlines today.
Updated - Feb 9, 2020 9:07 pm
189 Views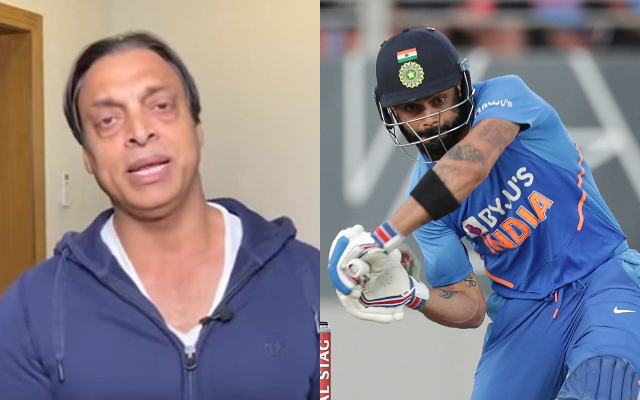 Shoaib Akhtar lashes out at Virat Kohli's men lose the ODI series against New Zealand
India lost their first ODI series on Saturday since the World Cup 2019. New Zealand, after 0-5 hammering in the T20Is, came back strongly to win the first two matches of the three-match ODI series to stun the visitors.
Rather, it was a game which ebbed and flowed throughout courtesy of the contributions from the lower-order batsmen of both the teams.
(Read more about the story)


Reports: ICC to allow 23-member squads for all world events

The International Cricket Council (ICC) has reportedly made some changes for global events. The apex cricket board has pruned down the squad members from 25 to 23 for the ICC tournaments.
The rule has already come to the fore and may be getting applied in the U19 World Cup in South Africa.
Navdeep Saini reveals Martin Guptill as the most challenging batsman he has ever bowled to
Indian fast bowler Navdeep Saini has made giant strides as an international cricketer in the limited opportunities he has got in One-day and Twenty20 International cricket.
His penchant to crank it up a furious pace with the requisite discipline is what puts Saini in the league of special talents.
Ponting XI vs Gilchrist XI Bushfire Bash generates over AUD 7.7 Million
The Bushfire cricket bash in Australia took place at the Junction Oval in Melbourne and the legends have raised in excess of AUD 7.7 million.
The same was confirmed by Cricket Australia (CA) in a game that was staged to collect funds for the ones affected in the Bushfire tragedy at New South Wales.
Chepauk stadium's restricted stands set to reopen for IPL 2020
M.A Chidambaram is one of the oldest stadiums in India that has hosted several international and IPL games in the past.
But, it was hit with a legal notice due to which its three stands have been kept close since last eight to nine years.
Joe Root admits that his chances of making England's T20 World Cup squad look difficult
After having finished as the third-highest run-scorer in the ICC T20 World Cup in India four years ago behind India's Virat Kohli and Bangladesh's Tamim Iqbal, England's Test captain Joe Root finds himself at the crossroads as far as his career in the shortest format of the game.
Root, who averaged 39.6 and scored at a whirlwind strike-rate of 138.78 in his first 20 T20 Internationals, has seen his stock fall steadily in the past four years and that could be put down to lack of opportunities.
'They have been great teammates' – Sarfaraz Ahmed on his relationship with Umar Akmal and Ahmed Shehzad
Pakistan cricket has always had characters that have always proceeded to stay in the news- more for their off-field shenanigans as compared to their on-field play.
In the current era, no two cricketers have been as controversial as the duo of Umar Akmal and Ahmed Shahzad.
How Sachin Tendulkar's advice helped Yashasvi Jaiswal blossom into a fine cricketer?
Indian batting prodigy Yashasvi Jaiswal's quintessential 'rags to riches' tale has been an inspiration for many. Jaiswal, who was once a pani puri seller, is now a millionaire courtesy his latest Indian Premier League (IPL) contract with Rajasthan Royals.
He was one of the most sought-after young players at the recently concluded IPL 2020 auction which took place in Kolkata.
Until India frees the people of occupied Kashmir, Pakistan will not play against India: Pakistan Minister
India and Pakistan cricket games are a treat to watch with competition reaching its extreme height.
But, it's been long that both the teams locked horns in a series across all the formats due to the political tension going on between the two countries.
Reports: Anushka Shetty likely to get hitched to an Indian cricketer
Film actresses and cricketers falling in love and eventually getting married has become a regular affair now.
Recently, India all-rounder Hardik Pandya got engaged to the Bollywood actress Natasa Stankovic and the adorable couple is soon expected to get hitched as well.
Franchises announce their picks in Replacement Draft of PSL 5
The 2020 edition of the Pakistan Super League will be from February 20 and the final of the tournament will be played 22nd March 2020.
This year's tournament will be played completely in Pakistan for the first time and the opening ceremony will take place at the National Stadium in Karachi.