TV star Abhishek Verma emulates R Ashwin's Mankading dismissal in Box Cricket League
A fight ensued between the players of two sides with umpires trying to calm things down.
Updated - Apr 26, 2019 10:30 pm
1.5K Views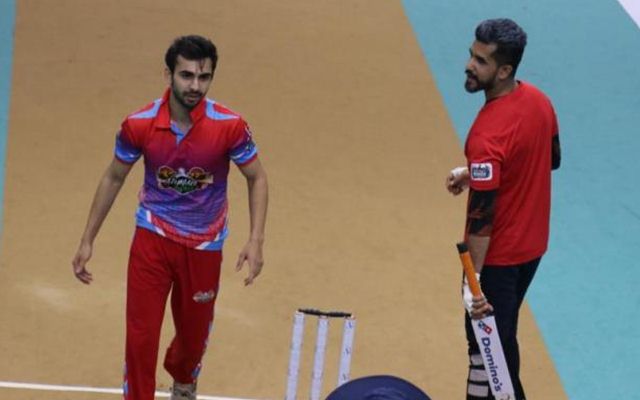 R Ashwin has been a cricketer who is not shy of doing things his way and isn't concerned about what others say about his way of playing cricket. This was on showcase when his team Kings XI Punjab and Rajasthan Royals met at the Sawai Mansingh Stadium and in an intense clash, Ashwin changed the course of the match with his Mankading of RR's Jos Buttler.
In cricket, this refers to a situation when a bowler runs out the batsman at the runners' end, who leaves the crease before the ball is delivered. Buttler was not warned by Ashwin, which is in accordance with laws, though replays showed that Ashwin might have waited for Buttler to move out of the crease before disturbing the bails. This led to a huge hue and cry with Ashwin receiving criticism from all quarters.
This form of dismissal has seemingly caught the eye of celebrities as well, as the viewers watch Season four of Box Cricket League, witnessed something similar happening during the match between Azamgarh Royals and Kolkata Babumoshayes.
Azamgarh's Abhishek Verma Mankads Siddharth of Kolkata
The Royals vs Babumoshayes match was in a very crucial stage when Abhishek Verma came on to bowl for Royals. Babumoshayes' Siddharth, who was at the non-striker's end, tried to gain leverage and left the crease before the bowler had delivered the ball. Abhishek saw Siddharth trying to cheekily leave the crease and demolished the stumps and appealed.
A fight ensued between the players of two sides with umpires trying to calm things down. The Kolkata Babumoshayes were extremely unhappy with the way their batsman was dismissed, terming it against sportsmanship and refused to let the next batsman come out and bat.
On the other hand, the Azamgarh team stood their ground and sought backing from umpires that the Mankad rule was internationally acceptable and their captain Alok Narula sided with his bowler.
"This new law has been accepted internationally and I did not see any problem in that, but Kolkata team was angry. They started saying bad things and I kept my calm. I am here to play. I want to see my team to lift the BCL trophy and for that I want my team to give their best," he was quoted as saying by Deccan Chronicle.