Twitter bashes BCCI for not clearing pending dues of FC cricketers, umpires and match officials amid the pandemic
BCCI donated Rs 51 crore to the PM CARES Fund in March.
Updated - May 13, 2020 1:40 pm
514 Views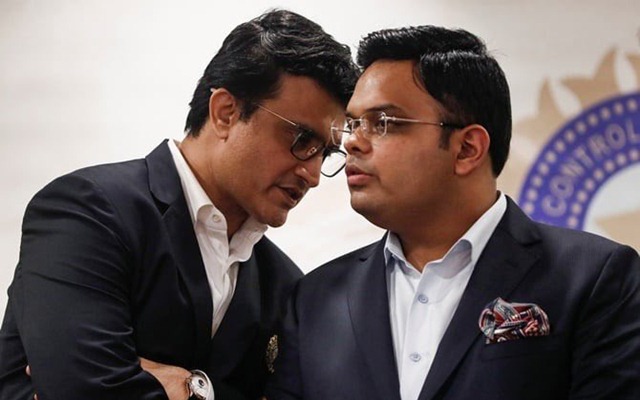 Cricket is completely stopped across the world due to the ongoing Coronavirus pandemic. With the cases in India already rising over 70,000, the situation doesn't seem to be returning to normalcy in the near future. And the first-class cricketers in the country are suffering due to the same. The BCCI hasn't made any payments to the players, umpires and the match officials if a recent report is considered.
It has been understood that several first-class cricketers haven't received their payments from last season yet. Moreover, even the umpires and other match officials are awaiting their dues for the matches held this year so far.
According to the Indian Express, the BCCI has reasoned the nationwide lockdown to contain the spread of the Coronavirus for the non-payment of the players and officials. But as many as 950 FC players are awaiting their payments and one of them is the 16-year-old Sidak Singh from Mumbai whose family is expecting for him to send money.
His father's cloth business is under threat due to the COVID-19 threat and it is his money now that the family is depending upon to overcome the crisis. Chattisgarh's Ranji captain Harpreet Bhatia is also waiting for the arrears of players' shares from the BCCI's annual earnings.
BCCI donated Rs 51 crore to PM CARES Fund
In March, after the nationwide lockdown was imposed, the BCCI came forward and announced a whopping donation of Rs 51 crore to the PM CARES Fund. Many praised the board for their efforts in India's fight against the pandemic. But it is being questioned now on social media after the state of the first-class cricketers has come forward.
Twitterati believes that the BCCI should take care of its cricketers first and clear their payments so that they can survive this crisis with their families. Sachin Tendulkar recently felt that the Indian board should help the other countries which have been hit by the Coronavirus.
But many feel that the players in India should get their dues first as an acknowledgement of their efforts. BCCI was at the receiving end on Twitter for not paying the cricketers amid the lockdown in the country.
Here are some of the tweets:
For Indian cricket fans. Please do not forget this. From @IndianExpress pic.twitter.com/j59hQH2PTT

— Nimish Dubey (@nimishdubey) May 13, 2020
This. BCCI in shambles. @SGanguly99 https://t.co/qUnW0ijWpn

— Thanuj Punjabi (@funnysindhiguy) May 13, 2020
▪️World's richest board hasn't paid pending dues since years to its first class players and umpires yet.
▪️World's richest temple trust doesn't want to touch it's 8 tons of gold reserves & Rs. 14000 crore to pay salaries.
🥺 My entrepreneur friends & I are considering (cont) pic.twitter.com/HK8tji8G6Z

— Shruti Chaturvedi (@adhicutting) May 13, 2020
Shameful @SGanguly99 @JayShah pic.twitter.com/7bBlI6TF2K

— Shivam Vij (@DilliDurAst) May 13, 2020
Is BCCI also mandated now to donate to #PMCARES fund given that the thugs are mere puppets of the gobarmint? https://t.co/XukBgLM7kQ

— sameer (@Samchivaz) May 13, 2020
Can't believe this. @BCCI should immediately clear the dues of the players and officials. I hope this message reaches @SGanguly99 and he takes some action regarding this matter. You just can't treat your players like this. This cannot be acceptable under any circumstance.

— Kartik O 🏃‍♀️🏏 (@KOCricket528) May 13, 2020
This is just not acceptable 😡. @BCCI with his full coffers is not paying the dues of the cricketers especially at this time.I hope @SGanguly99 looks into this matter & takes some quick action on this regard. No use of being the richest board if you can't pay your players on time https://t.co/LdMNBodjva

— Kartik O 🏃‍♀️🏏 (@KOCricket528) May 13, 2020
BCCI just knows how to blackmail other boards and not pay dues of their players. And if they go outside to play a league, they are banned from playing cricket. Players have to apologize to play and earn money for them.
Shameful! https://t.co/3iQopEt3z2

— Aayush Sharma 🏳️‍🌈 (@JournalistWFH) May 13, 2020
@BCCI has money to donate for PM cares fund. But can't look after the problems faced by it's own players. Shameful! pic.twitter.com/SAFrfOAbyh

— Irfan Khan (@IrfanKhanhyd) May 13, 2020
@SGanguly99 – in your tenure at least these things can't happen. Let's take care of own. @BCCI https://t.co/3XOXNXebjH

— Raja Kishore (@talesofkishore) May 13, 2020