Twitter in shock as AB de Villiers announces sudden retirement
AB de Villiers' career spanned 14 years.
Updated - May 23, 2018 7:08 pm
3.4K Views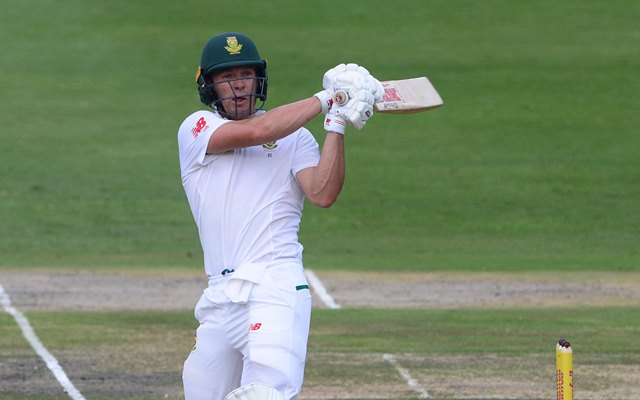 Follow us on Telegram
Cricketer AB de Villiers has arguably been one of the legendary cricketers the world has ever seen. He made his international debut against England in the Port Elizabeth Test way back in 2004. He hasn't looked back ever since and his career has only grown in stature with the passage of time. However, recently, he announced his retirement from all sorts of cricket for South Africa.
South Africa is scheduled to play in a Test, ODI and T20I series against Sri Lanka in July and de Villiers' announcement will be a massive blow for the team ahead of their sub-continent tour. He had represented the Proteas in 114 Tests, 228 ODIs and 78 T20 and scored 8765, 9577 and 1672 runs respectively. He also has 47 international centuries to his name.
The illustrious career for de Villiers
He scored his maiden double hundred for South Africa against India back in 2008 at Ahmedabad. In 2010, the veteran notched his highest Test score versus Pakistan when he racked 278 runs at Abu Dhabi. He also boasts of the fastest century in ODIs against the Windies back from 31 balls in 2016 at the Wanderers. Moreover, he had been a part of three World Cups for his country in 2007, 2011 and 2015 respectively.
The cricketer has been suffering from injuries for quite a while. He played the four-day Day-Night Test against Zimbabwe last year, which also marked his comeback to the longest format after a gap of almost two years. He played the Test series against India thereafter, but couldn't play all the matches in the ODI series because of a finger injury.
The 34-year recently plied his trade for the Royal Challengers Bangalore (RCB) in the Indian Premier League (IPL) under the leadership of Virat Kohli. He churned out some match-winning knocks for his team and won some matches for them single-handedly. Following his announcement, Twitter couldn't hold themselves back and mourned his retirement.
Here's how Twitter reacted
What a fantastic career.. It was treat to watch you entertain us @ABdeVilliers17 ..
Wish you all the best moving forward..!!!

— Paras Khadka (@paras77) May 23, 2018
I remember this young guy on his 1st day out for Proteas… What an inspiration, person and player he turned out to be. Thank you for everything you have done and been for your country, teammates and fans @ABdeVilliers17 #legend pic.twitter.com/8gQBDWbAp7

— mark boucher (@markb46) May 23, 2018
Absolute stunning international career @ABdeVilliers17!Top bloke and very down 2 earth! A great ambassador for the game and role model 2 so many!will miss watching you play in the green and gold!all the best for the future my friend and thanks for the memories!#prinsvanpretoria pic.twitter.com/A1Zv49J5fN

— Roelof van der Merwe (@Roela52) May 23, 2018
The man who showed the world that batting 360° is an easy task. All the best for your future endeavours @ABdeVilliers17, thank you for all the unforgettable memories! pic.twitter.com/9r4AAQDKfj

— R P Singh (@rpsingh) May 23, 2018
Go Well Abbas @ABdeVilliers17 🙌 https://t.co/e3YJG5r7F2

— Cameron Delport (@Cam12Delport) May 23, 2018
The biggest entertainer in the last decade has bid goodbye to International cricket…your absence will be felt, AB. Cricket will be poorer. Wish you all the best for your future endeavours. Go well @ABdeVilliers17 🙌👍

— Aakash Chopra (@cricketaakash) May 23, 2018
Wow! Didn't see that coming!!
All the best with whatever's next AB.#whataplayer #freak https://t.co/B46Y5mHqKP

— Mpumelelo Mbangwa (@mmbangwa) May 23, 2018
— Sam Billings (@sambillings) May 23, 2018
I mean all the memories in the world by AB de Villiers in international cricket, the way he took the responsibility of opening the batting for SA, even in Tests, at start of his career remains fondest for me. I'm old fashioned I guess. Great career.

— Rajan Shah (@momocricket) May 23, 2018
#ThankYouABD for all the memories 🙏🏻 pic.twitter.com/riHEef8GeZ

— The-Lying-Lama (@KyaUkhaadLega) May 23, 2018
"AB de Villiers is the most valuable cricketer on the planet"

– Adam Gilchrist#thankyouabd pic.twitter.com/CEkOeHvPyS

— Manya (@CSKian716) May 23, 2018
Please let this be a rumour. Please. https://t.co/2gR2HAGMLe

— Snehal Pradhan (@SnehalPradhan) May 23, 2018
'Run out of gas' says @ABdeVilliers17 announcing retirement from international cricket, leaving fans across the world gasping in disbelief

— Cricketwallah (@cricketwallah) May 23, 2018
AB De Villiers did what he always does. He has left everyone gasping.

— SAGAR (@sagarcasm) May 23, 2018
Follow us on Google News