Twitter Reactions: Newspaper commits shameful blunders in match report
Updated - Oct 15, 2016 9:22 am
53 Views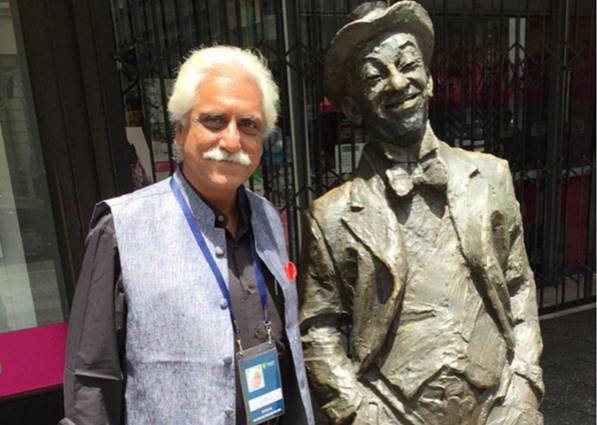 Newspapers are important because they keep us informed, but every once in a while they also keep us laughing or say sometimes embarrassed. Errors are fatal for print publications. The biggest drawback is that they cannot be rectified once put on the stands! A couple of typos can be understood. But, what if the whole article is made up of spelling errors which translate into demeaning words?
The autocorrect feature was used irrationally which led to led to Yusuf Pathan becoming Sufuse Nathan and Pinal Shah turning into Final Shah. Aditya Waghmode became Acidity Demode.
Popular cricket journalist Ayaz Memon also had to face something similar today while flipping through the newspapers this morning. The match report of the Mumbai – Baroda Ranji Trophy game had an uncountable number of mistakes. Almost all the names in the piece were wrong. On top of it, the tournament's name itself was written in wrongly.
He tweeted: "Whoever edited this story needs a kick up his backside. 'Randi Trophy'? For god's sake!"
To speak logically, such horrendous mistakes should have never taken place in the first place. the sub-editor and editor of the publication are to be blamed for the shameful error. The writer perhaps had no idea how to use MS Word and autocorrect. However, the mistake should have been caught and rectified by the seniors to avoid this disgrace.
It's not hard to guess that correction column will have a long list of 'corrected' words in tomorrow's edition. Also, it will also be appreciable if they write a short apology to their readers and the players whose names they goofed up just so as to restore some repute.
Whoever edited this story needs a kick up his backside. 'Randi Trophy'? For god's sake! pic.twitter.com/tztrqhIEEe

— Cricketwallah (@cricketwallah) October 15, 2016
Twitter obviously was split in laughter and a series of hilarious tweets followed.
Model Sports Complex in Palau. ? https://t.co/mJEaeMERw4

— Sampath Bandarupalli (@SampathStats) October 15, 2016
@cricketwallah it looks like someone typed this on their phones, with autocorrect in all its glory

— Nishtha (@RootKanal) October 15, 2016
@cricketwallah Autocorrect gone wild. Which paper is that?

— Anand Vasu (@anandvasu) October 15, 2016
@cricketwallah That's actually horrific writing!!! Wow! That's getting-the-boot worthy

— Suhail Chandhok (@suhailchandhok) October 15, 2016
@cricketwallah who in the hell Is Acidity Demode

— Spudman_G (@Tihomgouthi) October 15, 2016
@cricketwallah looks like someone didn't know the actual use of Thesaurus. How many remember 'Baby Kangaroo' aka #Joeytribianni #Friends

— Harshad Karekar (@harshad403) October 15, 2016