Twitter Reactions: Dale Steyn rips apart Kiwis batting lineup, SA win series!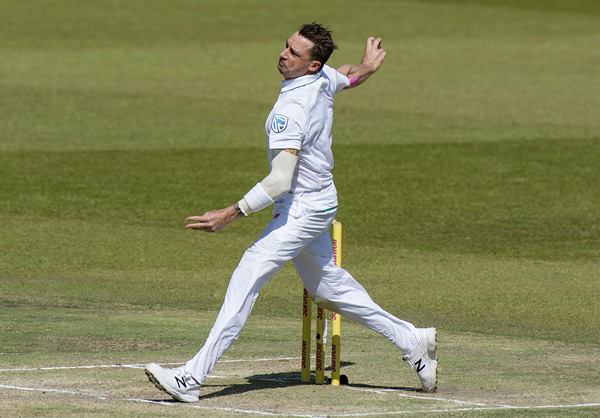 The 2nd Test at Centurion ended with South Africa wrapping up the series 1-0. In what was a magnificent Day 4, the hosts resumed their innings from the overnight score of 105/6. They continued to bat on till drinks before coming up with the declaration.
Temba Bavuma stayed not out on 40 as the hosts set a target of 400 for the Kiwis. Veteran Tim Southee was the pick of the bowlers as he got 3 wickets which included knocking out Philander's stumps today. Trent Boult also got a couple of wickets while Doug Bracewell and Neil Wagner also got a wicket each.
New Zealand on the other hand never looked on course. Their innings began with a jolt on the first ball as Tom Latham was out bowled. Dale Steyn who has been in a ferocious form picked 3 wickets in his first 2 overs as the Kiwis were reduced 7 for 4 with 3 of their top 4 batsmen gone for ducks.
Nicholls showed some valour as he scored 76 runs with 12 boundaries. Watling and Bracewell got starts but failed to convert them. Once the top order failed, the lower order had too much pressure to achieve anything out of it.
In the end, the visitors were bundled for 195 runs. Steyn went on to pick a magnificent five-wicket haul while both Rabada and Philander got a couple of wickets. Piedt also managed to get a wicket in the form of Watling.
The Proteans thus went on to win the game by 204 runs as skipper Faf du Plessis lifted the trophy. Quinton de Kock was declared the player of the game for his twin fifties. Twitter had amazing insights on the game.
While there were questions over the declaration, Steyn was admired for a brilliant spell of bowling from which the Kiwis never seemed to recover. On the other hand, Martin Guptill was trolled for a poor patch. Here are some of the Twitter reactions that took place at the end of the second Test:
Five wicket haul for Steyn..

Huge win for South Africa..

Certainly they haven't played like a No.7 team!

— Broken Cricket (@BrokenCricket) August 30, 2016
https://twitter.com/holdingwilley/status/770637306516561920
Diff between SA under Amla vs under Du Plessis, is remarkable. Amla looked flustered + mind clouded. FDP looks calm, assured, clear headed

— Jack Mendel ? (@JackMendel4) August 30, 2016
SA by beating NZ promotes itself to first division in Test Cricket

— Mayank Verma (@vmayank87) August 30, 2016
A @DaleSteyn62 five-for helps rip through New Zealand on Day 4 for a 204 run victory and 1-0 series win #SAvNZ pic.twitter.com/Fqyz6Ov5VO

— ICC (@ICC) August 30, 2016
NZ batsmen against Dale Steyn.. #SAvNZ pic.twitter.com/28njnj4mlJ

— Sameer Allana (@HitmanCricket) August 30, 2016
To those saying Steyn is 'past it', go and watch how well he bowled in this #SAvNZ Test. Pace, movement, and leadership with the ball

— Jack Mendel ? (@JackMendel4) August 30, 2016
Each of the top-5 made 50+ in the 1st inns of this #SAvNZ Test. But in next three inns, only 3 50+ scores by 15 inns from top-5.

— Bharath Seervi (@SeerviBharath) August 30, 2016
Fifty for Henry Nicholls! New Zealand at 112 for 5 in their chase of 400 https://t.co/WfIcgX6OkG #SAvNZ

— ESPNcricinfo (@ESPNcricinfo) August 30, 2016
https://twitter.com/denniscricket_/status/770556322005737472
https://twitter.com/altcricket/status/770605188507963392
That ball that got Taylor out – Bradman would have reverse swept it for six. #SAvNZ

— Paul Dennett (@the_summer_game) August 30, 2016
https://twitter.com/denniscricket_/status/770557705354227712
Oh! New Zealand. You elected to bowl on this track. Anyone with a bit of knowledge of the Centurion track, would know about variable bounce.

— Bharath Ramaraj (@Fancricket12) August 30, 2016
In Martin Guptill's last 20 Tests, he has scored more than 50 runs in an entire Test only 4 times. That's mediocre. #SAvNZ

— Nikhil ? (@CricCrazyNIKS) August 30, 2016
Generous declaration but what a start from Dale Steyn ! The great man is back after his injury hiatus in a big way ! All time great #SAvNZ

— Brett Graham (@worldofBG) August 30, 2016
https://twitter.com/denniscricket_/status/770550680784285696
Could have played 20 more overs easily. But the "aggression plague" is on the rise. Disappointing. When a team is down, kick it in the nuts.

— Alagappan Vijaykumar (@IndianMourinho) August 30, 2016
Not sure why SA would worry about declaring.Bat until lunch if possible & stretch lead to over 420 – 5 sessions plenty of good enough #SAvNZ

— Brett Graham (@worldofBG) August 30, 2016
Kane: We need to play out two days.
*What NZ openers heard* – We need to play out two balls.

— Nikhil ? (@CricCrazyNIKS) August 30, 2016