Twitter Reactions: Fawad Alam makes a comeback to Pakistan Test side after more than a decade
Pakistan included Fawad Alam for the upcoming Test series against Sri Lanka.
Updated - Dec 7, 2019 5:06 pm
2.2K Views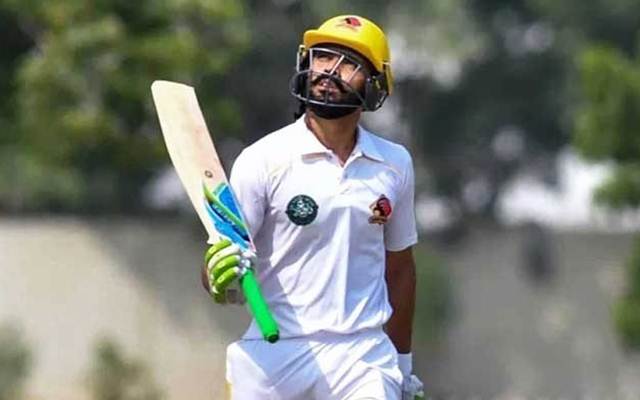 It has been a story of incredible hard work, toil, patience, anger channelized into motivation and years of persistence with the belief that all of it will translate into a national call-up, one day. And, after ten years and one month of relentless persistence and consistent performances, the moment finally arrived for middle-order batsman Fawad Alam when he was named in the Pakistan squad for the upcoming historic Test series against Sri Lanka at home.
In the past few months, as Pakistan's batsmen were struggling, calls for a Fawad Alam's recall were growing louder. His statistics, records, and his quotes were a regular trend on social media. So, naturally, with the 34-year-old's recall, fans, as well as pundits, went on overdrive mode on social media. Some were a downright delight while others were relieved that Alam finally got his much-deserved chance.
Fawad Alam's comeback story is of relentless patience and hard work
When Fawad Alam last played a Test match, none of the current Fab-Four in Virat Kohli, Steven Smith, Kane Williamson, and Joe Root had made their Test debut. Sachin Tendulkar was still some time away from his retirement, India was still two years away from becoming the first side to win a World Cup on home soil and Pakistan was the reigning T20 World Champions.
2009. It was November 2009 when Fawad Alam last turned up for the Pakistan cricket team. That was against New Zealand and now 10 years and one month later, with lots of runs (12,000+ at an average of 56.57) behind him, Alam will again return to the set-up against a team he also happens to have made his debut hundred- Sri Lanka.
He has never been the one to get bogged down with disappointments. He persisted and persisted relentlessly until it was almost impossible to ignore him, something he had alluded to in his recent interview to Shahid Afridi. "I take it as a challenge and motivate myself that it's ok if I didn't get a chance this year, I'll perform again in the next season.
"And, it's okay that I am not getting the chance to play for the country, my performances in domestic cricket are getting recognized at the world level, and I am very grateful for it," the left-hander said in an interview to Shahid Afridi to the latter's' Youtube channel. And, 7th December 2019 turned out to be the day when it became impossible to ignore Fawad Alam.
Here's how Twitter reacted:
"Cricket is bread and butter for me and my family "
Fawad alam earlier
So glad for this struggling hero ❤ pic.twitter.com/6JpiDW8Ewx

— Umar (@YyoungDesi4) December 7, 2019
#FawadAlam is back, the boss is back pic.twitter.com/Y8fVfBCBng

— Sarah Rashid (@SarahRashidsr) December 7, 2019
OMG our boy #Fawadalam has finally been selected for a test match. PCB finally paid a heed to our constant gaaliyan.

— Amiserablewreck (@HighOnChaye) December 7, 2019
Only fitting that Fawad Alam returns to Test cricket with the return of Test cricket to Pakistan

— Osman Samiuddin (@OsmanSamiuddin) December 7, 2019
I am Indian but love to see Fawad Alam @iamfawadalam25 in squad, he deserves that he get this opportunity after scoring 12,000+ domestic runs.👏👏#PAKvSL

— Gaurav Kumar (@gauravalmora) December 7, 2019
Finally fawad Alam back in squad . That's what we called a pure resilient performance makes him back to squad .
Hoping to see good knocks from him

— Sameed 🇵🇰 (@sameedshakil) December 7, 2019
It took 10 years and 12,000 runs for Fawad Alam to return to international cricket, I wonder what it would have been like if he had been born in Lahore or any district in Punjab. Have we not lost another hero?@iamfawadalam25 #fawadalam

— عزیر احمد قریشی (@ImUzairAQ) December 7, 2019
Congrats #fawadAlam for selection in test squad against srilanka !#PakvSl

— Usama speaks Cricket 🏏 (@LeoUsamaa) December 7, 2019
When you hear that Fawad Alam has finally made comeback in Pakistan side#PAKvSLpic.twitter.com/RbwNpyCUSG

— Muneeb Farrukh (@Muneeb313_) December 7, 2019
After 10 years, Fawad Alam back in team ❤#PAKvSL pic.twitter.com/S7SGZ6jLdF

— Mahd Rajput🇵🇰 (@mahd_rajput1047) December 7, 2019
Finally the wait is over!!!!!
Ignored talent Fawad Alam has been included for the test squad against Sri Lanka. After ten years he's playing a test match for Pakistan. pic.twitter.com/VDY2swwune

— Muhammad Abbas 🇵🇰 (@AbbasSays786) December 7, 2019
Fawad Alam be like. Seems like this meme was made for him. 😂😂 #PAKvSL pic.twitter.com/eCEa8XjpHz

— Asad Ullah Qasim (@asadqasiim) December 7, 2019
Fawad Alam right now. pic.twitter.com/49h7kBgn9v

— M. Momin Abbas (@TweetsOfMomin) December 7, 2019
TEST Cricket is BACK
FAWAD ALAM is BACKpic.twitter.com/32cPhs1BG1#PAKvSL

— Mr.Cricket (@PSLtime) December 7, 2019
Or Beshak Allah Sabar karny walo ko psand karta hy ❤#fawadalam #pakvsSL #PSL2020 pic.twitter.com/49JIk7xWJk

— Neymar Jr 🥀 (@Billy_Oye255392) December 7, 2019