Twitter Reactions: Paine and Cummins strain, but hosts in the ascendancy
South Africa lead by 401 runs with seven wickets in hand.
Updated - Apr 1, 2018 9:14 pm
470 Views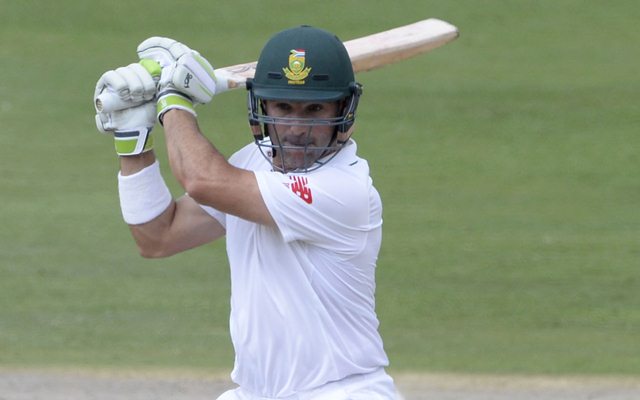 Australia had a horrendous outing on the second day of the fourth Test at the Wanderers and were almost bowled out. While the advantage well and truly lying with South Africa, it required herculean efforts from the Australians to get a foothold into the game. At the start of the day, Australia were faced with the daunting task of saving the follow-on.
However, Tim Paine and Patrick Cummins showed immense determination. The duo stitched together an impressive partnership of 99 runs to garner some momentum into the Australian innings. Tim Paine scored an impressive half-century against some fiery bowling by the Proteas pacers. On the other hand, Cummins, expertly, staved off the bowlers and notched his maiden half-century in Tests.
South Africa prolong the agony for the visitors
However, following the partnership, Keshav Maharaj and Kagiso Rabada shaved off the tail. Meanwhile, Faf du Plessis' men finished with a humongous lead of 267 runs. However, instead of enforcing the follow on, they came out to bat. They didn't blaze away, however, ensured that the scoreboard kept moving consistently. Patrick Cummins drew first blood for the Aussies with the scalp of Aiden Markram.
Hashim Amla hasn't had the best of series with the willow ad he stuttered yet again. The Durban-born cricketer eventually perished to Nathan Lyon, when he was caught down the leg side by Mitchell Marsh. Australia had another momentary joy when Cummins churned out the prized scalp of AB de Villiers. Meanwhile, Dean Elgar telecasted patience and put a price tag on his wicket.
He scored 39 runs off 154 runs and saw off the South African innings till the close of play without further hiccups. Faf du Plessis joined Elgar after de Villiers' dismissal and played handsomely as well. The day wasn't disappointing for Australia by any stretch of the imagination, however, the damage on the first couple of days have kept them on the back foot ahead of the fourth day as well.
Here is how Twitter reacted following the exciting day's play  
elgar giving serious competition to rahul dravid #SAvAUS #SAvsAUS

— Bonkers ? (@rahulkpopat) April 1, 2018
On the treadmill. Thought I would watch #SAvsAus. Watched two overs. Switched to Arsenal vs Stoke.

— Harsha Bhogle (@bhogleharsha) April 1, 2018
Steven Smith and David Warner will request Cricket Australia to allow them to play domestic cricket, both at home and abroad. They might not allow now. #SAvAUS

— Deepak Nair (@DeepakNair1991) April 1, 2018
You gotta feel for @NathLyon421. Ball was just ripping too much. Felt he needed Elgars wkt for his persistence. His fingers must be raw after all that revs. Needed a ripping finger leggie #SAvAUS @NatalieGermanos @KassNaidoo @HusseinManack @ntsabomluleki @NeilManthorp

— Talha (@talha_27c) April 1, 2018
#SAvAUS Yes, Robby..Nice to see Aus sign for the kids..Sad that SA Player dont want to..even Greame Smith and Pollock…ignore people.

— Chris Cricket (@ChrisCricket4) April 1, 2018
How badly we batted on this pitch?
SA lead by 401 runs.#SAvAUS

— Adnan ?? (@iamadnan935) April 1, 2018
To be honest I haven't seen any gritty batsman like Elger , sometime it looks like he will get out to every ball , but then I don't know how still manage to score so many runs . Patience is the key and he has shown several times . #SAVAUS

— Advitiya Srivastava (@Advitya08) April 1, 2018
#SAvAUS #SSCricket amazing how our FAF can score when it doesn't matter. Like a cleaner after the party, people see it but it's the party they actually enjoyed.

— john fick (@FickJohnike) April 1, 2018
This is by far the WEAKEST team #Australia ever… not that #Proteas are weak but it doesn't look like these Ausies are making an effort, other than cheating. #SAvAUS pic.twitter.com/cygd3WgPPj

— Tlotliso Mphuthi (@TlotlisoM_) April 1, 2018
@deanelgar & @faf1307 well batted boys! Well batted!! Come out tomorrow and let's have some fun, both get to your 50s and set a target over 450. Let's do this! #SAvAUS #ProteaFire #SABCcricket

— ThePoppingCrease (@PoppingCreaseSA) April 1, 2018
An attritional day of test cricket between South Africa and Australia. Wonderful to see that the focus is back on cricket after a controversial week. Some grit and determination by Tim Paine during his batting stint. #SAvAUS

— Shiv Dhawan (@shivdhawan10) April 1, 2018
My prophecy: Faf to end his series with a rapid hundred in tomorrow before declaration. Can't wait for tomorrow. #SAvAUS #AUSvsSA

— Pawan (@itspawanhere) April 1, 2018
Hazlewood has just broken away from sulky/sad/poor australian victimized cricketer mode and chirped Faf.#SAvsAUS #SAvAus

— My Surname is Khan™ (@ejaz_k) April 1, 2018
SA lead goes past 400 . Going to create history if they win against Aussie . SA never won Home series against Aussie ! ##SAvAUS #ProteaFire

— Trojan_Horse (@46Sampath) April 1, 2018
Our captain exceeds 30 runs for the first time in this series
Keep those runs coming Faf ??#SAvAUS

— Nkocnathi Mabhuma (@Nkocnathi_) April 1, 2018
Dean Elgar's current run-rate of 1.6 is his second-lowest among his innings in which he's batted at least 50 balls.

And it looks like he's gotten into a defensive mindset with his rotation shot percentage of 15% being his lowest ever in innings of 50 balls or more.#SAvAus

— #MS Dhoni Big Fans (@MSD_Lover) April 1, 2018
Just declare the innings if you aren't willing to score runs. Awful batting by Elgar and Du Plessis. #SAvAUS

— Fair Dinkum Mate (@FairDinkumMate1) April 1, 2018
Is @deanelgar playing for his place in the squad. Lead by 401 runs #SAvAUS

— Francis (@ianfran01549951) April 1, 2018
Watching Deal Elgar bat in this innings, for consistency I wonder if there's any complaints from the crowd that was critical of the pace at which Bavuma was batting yesterday #SAvAUS

— Buzw€bakh€ (@bakhe_buzw) April 1, 2018