Twitter world welcomes PSL final to Lahore
Updated - Feb 27, 2017 11:36 pm
64 Views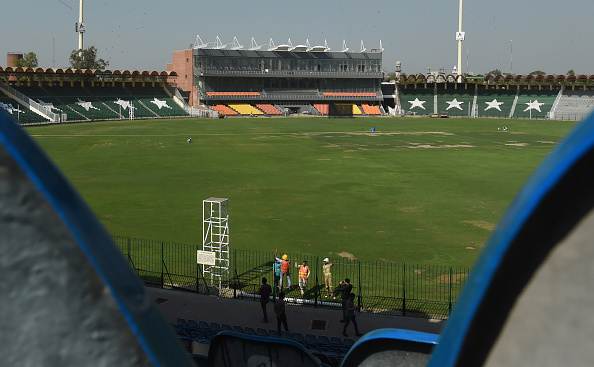 Follow us on Telegram
After a session of rigorous discussions, debates and arguments over the past month or so, the Pakistan government has finally given the green signal to Lahore for hosting the PSL finals. The Pakistan Cricket Board (PCB) and the Pakistan Super League (PSL) working committee breathed a sigh of relief after having received the news. The final is scheduled to be played on March 5 and today the Law Minister of the Punjab province Rana Sanaullah said that the government has approved the request for hosting the match.
In a statement released to the media, the PSL Chief Najam Sethi said, "It has been heart-warming to see the dedication of all the owners … this final will be the first step in opening the gates to international teams starting to make the journey again. We are all committed to this mission and wish to have a thoroughly entertaining final where it should happen – in Lahore."
The PCB in its statement said, "All the team owners took time to reinforce their solidarity and conviction with the decision of taking the final of the PSL back to its rightful home, the Gaddafi Cricket Stadium, Lahore."
The fans back in Pakistan definitely found a news to rejoice as they are all set to witness a different brand of cricket altogether after a long time. The internationals teams and the players had deserted the country citing security reasons over the years. Now, the fans hope to get the best of entertainment in PSL final. The Twitter world erupted in their response to the news.
Some people praised the move taken by the government. They opined that this is the best way to keep the terrorists in check. On the other hand, a few had their reservations. Some took the moment to troll the ousted team from the PSL playoffs – Lahore Qalandars. A flurry of tweets flooded the microblogging site.
#PSLFinal Will Be In #lahore IA #TimeToCrushTerrorism. #AbKhelJamayGa #PSL2017 #HBLPSL

— Malik Sherdil khAn (@MSherdilkhan) February 27, 2017
OMG ! Trump is coming to Pakistan#PSLFinal #PSL2017 pic.twitter.com/4lXpB40PMa

— Khawaja Abaid Ullah (@KhawajaAbaid) February 27, 2017
PSL final to be held in Lahore. Good news for Pakistan.#PslFinal#PSL2017 pic.twitter.com/GeyHgOh0u0

— Arslan Sadiq (@Arslan_Sadiq) February 27, 2017
Whole Nation is Happy on the Decision of PSL Final in Lahore Except this Sick Guy.?#PSL2017#BrandNawazWining#عمران_ترجمانِ_طالبان pic.twitter.com/xUDz92jbDt

— Farhan Pervaiz (@FarhanAries007) February 27, 2017
So Lahore is hosting PSL17 final..INSHALLAH it would be a great step for the future of international cricket in Pakistan #PSL2017 #Lahore

— Sana Ahmad (@isanaahmad) February 27, 2017
PSL final to take place in Lahore. Good decision. All the best to PCB and all the authorities involved. Pakistan Zindabad.

— Ifrah (@iifrah26) February 27, 2017
Lahore gets out of PSL.

PSL itself comes to Lahore.

— Ahmad (@MirxaAhmad) February 27, 2017
PSL is a tournament where 5 teams compete very hard for 30 days, only to knock out Lahore Qalandars in the group stages.

— Osama. (@ashaqeens) February 26, 2017
Match between Karachi Kings and Islamabad united, Lahore qalandars will lose the game :')

— imbisaat. (@phuckwut) February 26, 2017
Follow us on Google News