Twitterati slams Yuvraj Singh for having double standards on using crackers
The fans were absolutely brutal in their criticism for the reactions that Yuvraj gave on the issue
Updated - Oct 15, 2017 10:52 pm
3.4K Views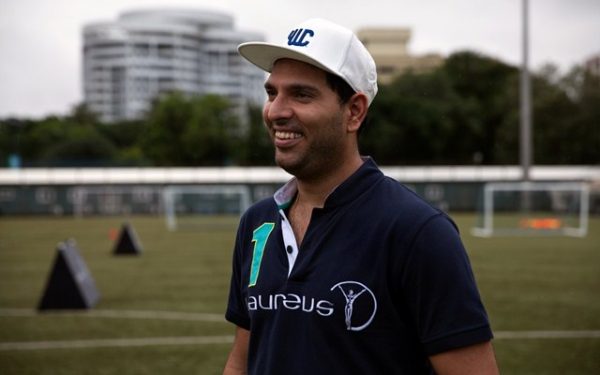 Veteran Indian cricketer Yuvraj Singh has come under the attack zone of the fans on the social media platform Twitter. Recently, Yuvraj had posted a video on the micro blogging site expressing his happiness over the recent Supreme Court ruling over the celebrations for Diwali this year. The apex Indian court had banned the sale of the crackers for the festival in the Delhi NCR region.
While there have been people with divided opinion over the ruling, most people believed that the decision to ban crackers has been a legit one. This comes as a very sensible decision considering the adverse effects of the crackers on the environment as it contributes heavily to noise and sound pollution. The cricketers were pretty vocal in expressing their contentment with the ruling.
The post
From Aakash Chopra to Yuvraj Singh, many lauded the move by the Supreme Court. Yuvraj, in a video posted on his Twitter handle, had urged the fans to not buy crackers and celebrate an eco-friendly Diwali this year. Back then, the video was very well appreciated by the fans. "Say no to crackers, let's celebrate a pollution free Diwali ? #saynotocrackers #pollutionfree," Yuvraj Singh had written along with the video post.
Say no to crackers, let's celebrate a pollution free Diwali ? #saynotocrackers #pollutionfree pic.twitter.com/l1sotpKizM

— yuvraj singh (@YUVSTRONG12) October 8, 2017
Double standards?
It did not take the Twitterati much time to hit back at Yuvraj Singh for his double standards over the usage of crackers. Many fans posted pictures of the wedding of the veteran cricketer. In the pictures, Yuvraj is seen walking with his wife, Hazel Keech, with the fire crackers burning in the back drop. Well, the cricketer certainly did not see this coming his way.
The fans were absolutely brutal in their criticism for the reactions that Yuvraj gave on the issue. They felt that the cricketer should practice what he preaches.
Here is how the social media reacted:
"It's not ok to burn crackers on Diwali, but it's ok to burn crackers for my wedding." Hypocrisy jumped from 100th floor ???? @YUVSTRONG12 pic.twitter.com/hwDU0QbjYK

— Akshay Kumar (@SirAkshayKumar) October 9, 2017
Hello Yuvraj Singh, Crackers creates pollution during diwali and not during your wedding! pic.twitter.com/Pzqw1YtPPD

— Mishra Vikas (@camishravikas) October 9, 2017
Pic 1:Yuvraj Singh Supports #FirecrackerBan on Diwali
Pic 2:On his Wedding,crackers Produced Oxygen & Delhi was Pollution Free#Hypocrites pic.twitter.com/CxFD0Mpmdh

— Ashwin Pagare (@pagareashwin) October 13, 2017