Twitterati sympathises with Fawad Alam after batsman's Manchester snub against England
After making his debut in 2009, Fawad has played only three Tests despite racking up runs in domestic cricket.
Updated - Aug 5, 2020 4:44 pm
730 Views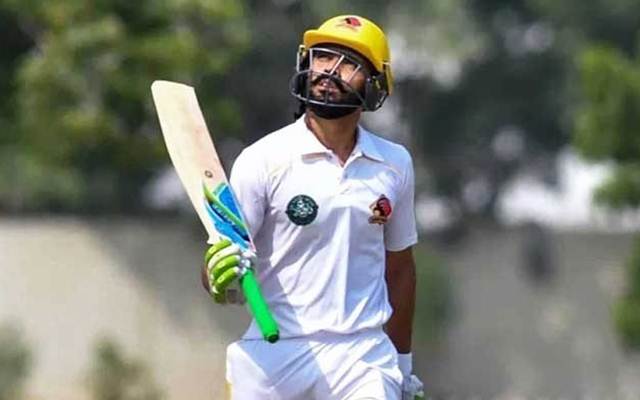 Fawad Alam hasn't been the luckiest cricketer in Pakistan over the years. The right-hander made his debut way back in 2009 and has had to work tirelessly to get into the national team. The 34-year-old has a truckload of experience in domestic cricket, but he somehow hasn't played enough cricket. Since making his Test debut more than a decade ago, he has played only three games in the format.
In the 2019 edition of the Quaid-e-Azam Trophy, Fawad churned out 781 runs from 10 matches, representing Sindh. During the tournament, he racked up runs at an average of 71 to go with four centuries and a couple of half-centuries. In first-class cricket, the southpaw has 12,265 runs in 166 matches at an average of 56.78 with 34 centuries and 60 half-centuries to show for his efforts.
Fawad Alam missing out another time
He last played Test cricket for them way back in 2009 and his wait has exceeded 11 years. As far as playing for Pakistan is concerned, he last donned the national jersey back in 2015 against Bangladesh at the Sher-e-Bangla National Stadium in Mirpur, Dhaka. In the meantime, Alam was picked in the 16-man Pakistan squad for the opening Test against England at the Old Trafford in Manchester.
Pakistan are ranked number seven in Test cricket and have strained in the format over the last couple of years or so. Hence, the fans have always called for Fawad's inclusion in the Test eleven. However, though he got selected in the squad, he was unable to make the eleven in the first Test. It remains to be if Fawad gets a chance going ahead into the last couple of Tests.
For the first Test, the visitors won the toss and opted to bat first. Misbah-ul-Haq, the Pakistan head coach, talked about playing two spinners in the lineup and they included Yasir Shah and Shadab Khan in the playing eleven.
In their last six meetings, Pakistan have beaten England three times, twice in 2016 and once in 2018. It goes without saying that the visitors came into the series as underdogs. In the meantime, fans aren't impressed with Fawad's omission.
Here's how Twitterati reacted: –
Another blunder by Misbah for playing Shadab in place of Fawad Alam @captainmisbahpk @76Shadabkhan @iamfawadalam25 #ENGvPAK

— Mohsin Veljee (@MVeljee) August 5, 2020
The more excited i was for the match #PakvsEng , Fawad Alam's absence making me sad for him.
He never said a word in these years for the injustice he's been faced and those speak and said bad words about board, PCB has reduced their punishment.
Fucking nonsense #PakvsEng

— Ramiz Hasan (@Ramiz_Hasan) August 5, 2020
@captainmisbahpk Fawad Alam kidhar hai?😡 tm logo ne acha drama banaya hua hai uska. Emotions k saath khelna band kro #ENGvPAK https://t.co/4iFEBh53zp

— Durr-e-Durran (@im_jalal) August 5, 2020
Fawad alam instead of abid ali/shan masood. Any day. Any week.

— Fawad (@favadism) August 5, 2020
Sack Misbah..
Shadab Khan is Preferred over Fawad Alam. Stupid mistake will cost this match!#PakvsEng

— Anns Ahmad (@ANNSZaffarKhan) August 5, 2020
Azhar Ali , abid Ali or shaan masood all mediocre compared to #fawadalam Misbah-ul-Haq pathetic decision again !!

— FaazPTI (@FaazPti) August 5, 2020
Thts unfair on a extreme level, 1st U put HarisSohail 2 keep him out, thn u put Iftikhar Ahmad 2 keep him out again. Now when u hv no othr excuse left, U put 2nd Leg Spinner in same Playing11 but not specialist batsman??
Not fair wd #FawadAlam. Shame on Misbah #ENGvPAK #PAKvENG pic.twitter.com/uABudvk3mK

— AR Jaffri (@ImARJAF) August 5, 2020
Hahahahahaha wtfffff, playing two spinner in England. Love you, Misbah. Fawad Alam ko tou retirement announce krdeni chahiye.

— Daniyal Ahmed (@daniyalahmed24) August 5, 2020
@captainmisbahpk Fawad Alam ne tumhari bhains churaai hay?

— Maria (@mksid123) August 5, 2020
Fawad Alam after looking at the lineup pic.twitter.com/XVm1hkQuPn

— Change of Pace (@ChangeofPace414) August 5, 2020
I have been saying this over and over Fawad Alam should be getting a game

— Tyrelle Audain (@tjaudain360) August 5, 2020
Fawad Alam rn pic.twitter.com/RTr2Xll3W0

— Jugno Kazmi (@JugnoKazmi) August 5, 2020
WHERE IS FAWAD ALAM???#FawadAlam#ENGvPAK

— Ahmad Shoaib (@ahmad5hoaib) August 5, 2020
Really wanted fawad alam to play this test

— shaheer (@damnshaheer) August 5, 2020