Two former Australian cricketers speak about the current pay dispute
While Cowan accepted the fact that the salaries for the Aussie cricketers was quite reasonable, he also pointed out that CA had come up with inflating figures to mislead everyone.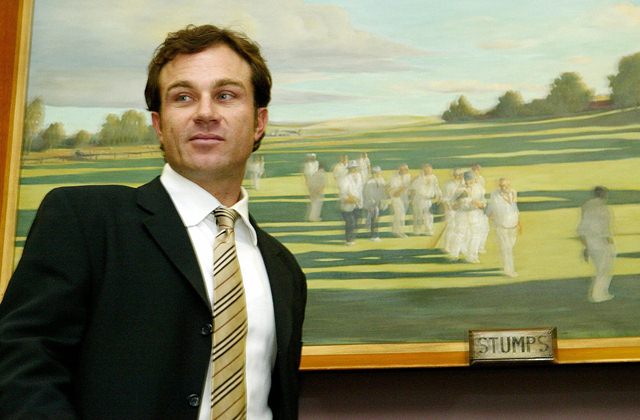 Follow us on Google News
The pay dispute between Cricket Australia (CA) and Australian Cricketers' Association (ACA) has been getting worse with around 230 players being released and left unemployed. The ACA has blatantly refused to comply with the new revenue sharing model proposed by CA. The future of upcoming international tours seems to be in a jeopardy as of now.
Just 70 domestic cricketers have their contract existential at the moment while the Australian women cricket team participating in the World Cup would be paid for their duration in the tournament. Many debates have sparked over the current crisis with former players taking sides for either of the aggrieved parties.
In the Sky Sports Radio's Big Sports Breakfast show being held in Sydney, two Australian cricketers Michael Slater and Ed Cowan taking on each other with their contradictory views on Cricket Australia's current stance.
The argument
"What is this partnership rubbish? What does that mean? You're telling me this whole fight is not over money?" Slater asked. In disagreement, Cowan spoke up on behalf of the players and also told him to think from both perspectives, "I think your view is seriously impeded by your job at Channel Nine," he said.
Slater fought back saying, "I'm an ex-cricketer who got paid to play the game and I never walked out there thinking about whether I was a partner," Slater said. "Because I felt like I was a partner and it didn't matter how my pay was paid. It has zero to do with my employment," he added.
Ed Cowan tried to lay down his views as he emphasised more on the player thought process, "I don't care about how much I get paid, but I think it is important that it is linked into the health of the game," the 35-year old said. "What we are trying to do is provide a check and a balance against a governing body that likes control and likes autonomous control over every decision and every moment where every dollar goes.
"I think we've shown, not just us but the world, that dictatorships don't work. So what we're trying to do is create a genuine partnership so that the game can grow and prosper and there's a check and balance in decision making. What they (CA) are offering is essentially a surplus model with no control on costs. So that gives them complete control, they can go and spend as much money as they want on whatever they want and they've proven in the past that they don't spend money in the right areas," he added, highlighting the challenges any Australian faces against the highly placed officials.
Income of domestic players
While Cowan accepted the fact that the salaries for the Australian cricketers was quite reasonable, he also pointed out that Cricket Australia had come up with inflating figures to mislead everyone. "The domestic players that CA sprout earn 240K a year, that is crap, the median income for a domestic player is under $100,000," Cowan said.
He further continued, "You'd probably be around $150,000 for 12 months of the year, giving up a huge chunk of your life to dedicate yourself to something that you love. You are trying to play for your country, and you could do this for ten years and not play for your country and be 33, you've got no skills, you look up and you've been earning $120,000 (a year) for ten years.
"That is good money admittedly, but if you're trying to live close to the SCG (Sydney Cricket Ground) because you've got to train, you're not getting ahead in life," Cowan further added.
The meeting between the players and board on July 2 failed to reach any outcome. While the players showed their eagerness to play for the national team, they also made it clear that the new salary model is unacceptable and doesn't bound them to play for invite games. While a small cut from their salary would do no harm, Cowan added that there would be no compromise when it came to the proposed alteration of the revenue sharing model, which has been in existence since 1997.
"We're at the coalface, more so than any CA employee," Cowan said. "We go back to club cricket, we've got kids that run around in grassroots cricket, we know the struggles that are going on and we want more money invested there.
"But when you look at a company with 450 employees and a huge marketing department and a huge media department, we think 'where does this money go?" he added.
Follow us on Telegram