Two teenage Bangladesh Cricketers pass away after being struck by lightning
They were playing football after rain halted cricket.
Updated - Sep 11, 2020 3:30 pm
1.7K Views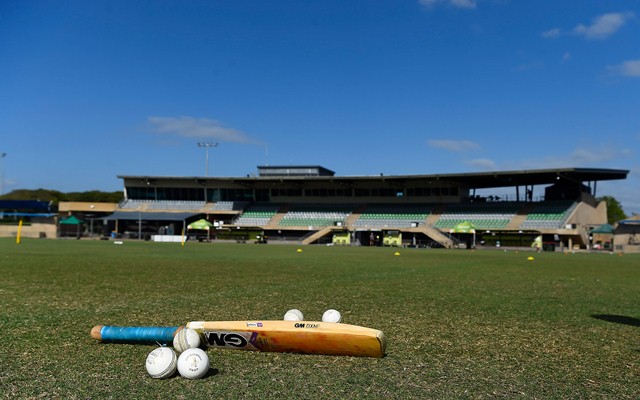 Deadly lightning strikes can be considered as one of the fastest growing disaster threats in Bangladesh. Studies suggest that there has been a rise in the deaths due to lightning as the impoverished South Asian nation witnesses the increased deforestation of rural areas. Lightning was declared as a natural disaster by the authorities in Bangladesh when nearly 82 people were killed by it on a single day in May 2016.
Hundreds of people die every year after being struck by the lightning during the monsoon season in the country, which runs from April to October. This time two budding teenage Bangladesh cricketers namely Mohammad Nadim and Mizanur Rahman lost their lives after their encounter with deadly lightning.
Reports suggest that the two promising young lads were playing football at a stadium in Gaza outside the nation's capital Dhaka after the rain halted their game of cricket when they were hit by the lightning. Seeing the tragedy, the people nearby rushed the teenagers to the hospital but the boys couldn't be saved. Rafiqul Islam, a doctor at Shaheed Tajuddin Medical College Hospital, confirmed the 16-year-old's demise from the lightning.
The teenage cricketers were preparing for national competition
Describing the sad turn of events, a witness Mohammad Palash said as quoted by Hindustan Times, "All of a sudden… lightning struck and I saw three boys collapse on the field. Other players rushed to them and took them to a nearby hospital. Later two of them died."
Local Cricket Coach Anwar Hossain Liton revealed that Mohammad Nadim and Mizanur Rahman were two promising players and they were preparing for a trial to secure a tournament place so that they could be scouted for the national competition.
According to the Bangladesh's non-profit network Disaster Forum, till now at least 350 Bangladeshi citizens have lost their lives after being struck by the lightning. In order to save lives and combat the deaths by lightning, various communities are trying to plant fast-growing palm trees in the country so that they can divert strikes away from the people. Also, lightning protection measures are now part of the country's national disaster management plan and its National Building Code.