UAE T20X 2018-19: Shakib Al Hasan permitted to take part in the tournament
"I need these matches to get back from a major injury."
Updated - Oct 31, 2018 4:22 pm
491 Views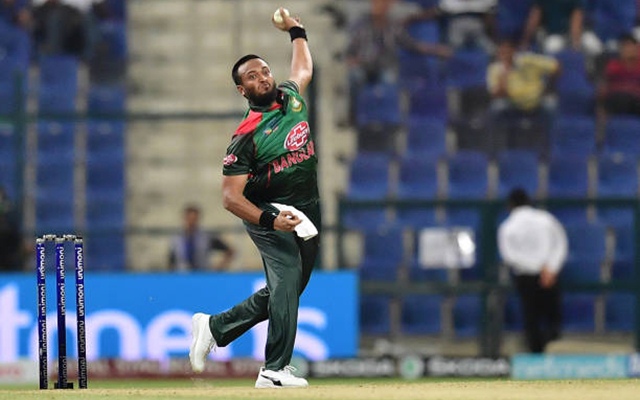 Bangladesh all-rounder Shakib Al Hasan has been given a No Objection Certificate (NOC) by the Bangladesh Cricket Board (BCB) to take part in the upcoming UAE T20X, which gets underway on December 23 and will end of January 11. He is set to join the likes of Steve Smith and Andre Russell. He is currently recovering from a finger injury, which he suffered earlier this year.
During the Asia Cup in September, his injury aggravated and he had to travel Dhaka midway through the 50-overs event in order to get his finger operated. Later, he went to Australia to get another surgery done. In the meantime, he also mentioned that his finger is unlikely to get back in shape ever again, but vowed to make an international comeback at the earliest.
It will be good preparation for me
The T20 event in the UAE is still quite some days away and the experienced campaigner has already charted out a plan in order to get himself back on the cricket pitch. "The physio and I have decided not to put a time frame for my return. Possibly I will start training shortly.
I have to start strength training from next week. When I will start improving gradually, and I will see that I don't have problems in playing, I can think of returning to action. Until then, I wouldn't want to return, neither the physio will let me," Shakib was quoted as saying in ESPNcricinfo.
Shakib also went on to put forth the benefits of playing in the matches in a bid to find his form and rhythm back. "It will be good preparation for me if I can be fit for these matches. I need these matches to get back from a major injury and into full rhythm," the 31-year-old Jessore-born cricketer added.
The veteran is also set to take part in next year's Bangladesh Premier League (BPL), starting January 5 after the event was postponed due to General Elections in the country.