UK tour bound India players to undergo three RT-PCR tests, 14-day quarantine before flying to England
BCCI has made it clear to all the players to consider the England tour canceled for them if they test positive for coronavirus on their arrival in Mumbai
Updated - May 15, 2021 11:01 pm
882 Views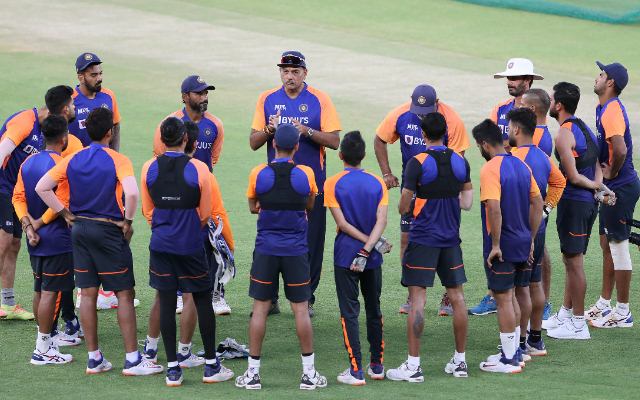 The postponement of the 14th edition of the Indian Premier League (IPL) for an indefinite time has made the Board of Control for Cricket in India (BCCI) cautious. Team India is scheduled to travel to England for participating in the final of the inaugural edition of the World Test Championship (WTC) from June 18 to June 22 against Southampton. 
After WTC, India will be locking horns against England team for a five-match Test series, scheduled to start from August 4. BCCI doesn't want to take any risk with WTC or England series and they are taking proper precautions for the same. All the 24 players and the support staff traveling to England have been given strict instructions to properly follow the bio-bubble guidelines laid out by the authorities.
It is learned that the players and staff, scheduled to board the flight to England on June 2, have been asked to assemble in Mumbai on May 19. On their arrival at BCCI camp, the players will have to undergo three RT-PCR tests followed by a 14-day quarantine period. 
Also, BCCI has made it clear to all the players to consider the England tour canceled for them if they test positive for coronavirus on their arrival in Mumbai. The Indian board will not make any special travel arrangements to take the player who tests positive to England.  
"The players have been informed to consider their tour over if they are found positive on their arrival in Mumbai as BCCI will not arrange another charter flight for any cricketer," News 18 quoted a source as saying.
BCCI is working closely with ECB to vaccinate the Indian players
BCCI is also working towards making arrangements for the players to get vaccinated. A lot of Indian players including the likes of captain Virat Kohli, R Ashwin, Ajinkya Rahane, Jasprit Bumrah, Ishant Sharma, Rishabh Pant, Shubman Gill, and Ravindra Jadeja, have already taken the first dose of the vaccine. The players will be in England when they will be scheduled to take the second dose of the vaccine.
Thus, BCCI has asked England and Wales Cricket Board (ECB) to make arrangements for the Indian players to take the second jab in the UK. However, if the UK government refuses to make the arrangement, then the BCCI will take vaccines from India to give to the players in the allotted time.
"The Indian government has opened vaccination for every person above 18 so the players can take their first dose. But the second dose is the question here and while the BCCI is looking at working closely with England and Wales Cricket Board to ensure players can get a second dose in the UK if that is not approved by the UK government, we will have the vaccine taken from India for the second dose. Let's see how that works out in the coming days," a source close to the development said.