Ultimate aim is to start performing well in Tests: Jason Holder
Updated - Jul 21, 2016 1:13 pm
23 Views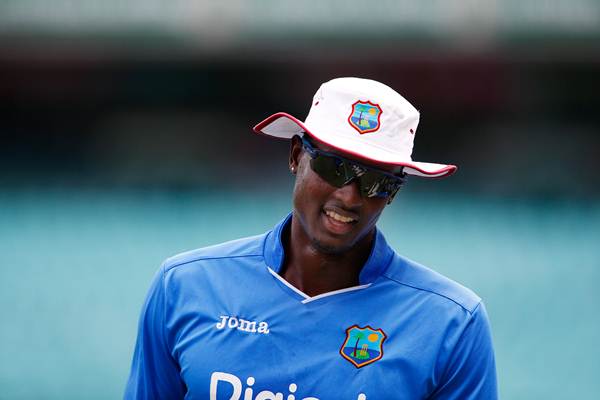 West Indies has shown a lot of improvement in the limited-overs format over the last 6 months or so. They clinched the World T20 held in India and trashed South Africa out of the tri-series and went on to meet Australia in the tri-series final.
Windies skipper Jason Holder said that their ultimate aim is to perform well in the longest version of the game. "The ultimate aim is to start performing well in Test cricket. We have got a young side, and we are looking to build something," said Holder ahead of the opening Test starting at the Sir Vivian Richards Stadium on Thursday.
He feels that the team should start well which they failed to do in their last series against Australia. "In the last series we played in Australia, we didn't start really well. Moving on into the Test series, we got significantly better."
"All I stress and address with the guys is to keep improving. You can't expect leaps and bounds, too much from a very young side. Once we get the steady progression in terms of improvement, I think we'll move forward," he added.
However, he stressed the importance of fitness during a four-match Test series as they haven't recently had such a long Test series. "In the recent past, we've played two-three Test matches in a series and this is the first time I am involved in a four-match series. It's really important that we manage our bodies as well as possible."
"It's not going to be easy. But once you manage yourselves well, in between Test matches and on the field, you should get through quite well," the 24-year old said.
He admitted the fact that the pitches had slowed down considerably over the years.  "The wickets have died down significantly. If you look at the series in the recent past, you see a lot slow turning tracks. I remember the last time in Antigua, it was a pretty good wicket and it lasted all five days. If this wicket's anything similar to that, we can expect a really competitive game."
"Having said that, it's hard to predict what you get at certain places you go. I think it's just a matter of assessing whatever you get and make a decision there in terms of your selections and combinations," he signed-off.