Umar Akmal to appear in front of PCB inquiry committee for his naked outburst
Akmal was recently charged with misbehaving accusations.
Updated - Feb 12, 2020 3:43 pm
412 Views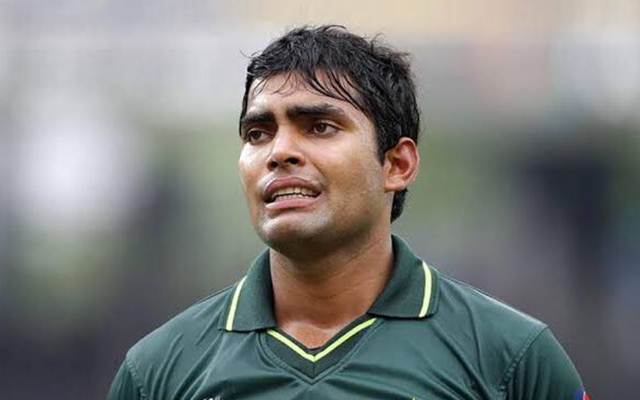 Follow us on Telegram
Umar Akmal last appeared in Pakistan jersey in a T20I against Sri Lanka in 2019 at home in what was the return of international cricket to the country. The talented, yet inconsistent batsman had a great start to his career, which went down pretty quickly and now the Pakistan Cricket Board has launched an inquiry into his behavior at a fitness Test organized at the NCA in Lahore.
Apparently, Akmal junior failed a stage of fitness test known as the roll test, in which trainers see how much fat a player has. The controversial cricketer got into a scuffle with a trainer who tried to measure his body fat during a medical checkup at the National Cricket Academy, which is a common procedure. Getting frustrated with the medical counselor, Umar removed his shirt and asked him "Do you see any fat in my body"; after which he was charged with misbehaving accusations.
Umar Akmal to appear in front of the inquiry committee to explain his actions
As per reports from CricketPakistan.com.pk, Umar was asked to appear in front of a committee which includes Director of Domestic cricket Haroon Rasheed, Doctor Sohail Saleem and a representative from PCB legal team and explain his actions at the NCA. He appeared on Tuesday and was asked to come back again on Wednesday.
A complaint was also filed against the troubled wicketkeeper-batsman by the coaching staff who apparently were witness to his verbal assault at the Academy during the fitness test. The committee will also examine trainer Yasir Mehmood and video analyst Sajid Hashmi in order to confirm whether anything like that happened or not.
His elder brother Kamran Akmal had come to his defense after the incident at the NCA and was quoted as saying, "I don't think anything like that happened. If something like this happened then they should call the parties involved. As I said, I believe no arguments occurred. This was a total misunderstanding. The trainer and Umar are good friends. They have studied in the same school."
Umar's indiscipline has been well documented as he was earlier fined 20% of his match fee and received an official reprimand for a late night-out ahead of fifth ODI against Australia in Dubai. Though, in a 2019 interview with the same website, he had said that he has changed himself and has tried hard to restrain his off-field activities.
Follow us on Google News