Umpires should have turned MS Dhoni away, says Simon Taufel
Umpires should make sure they won't influence the game in a negative manner and shouldn't entertain players mobbing around, opines Taufel.
Updated - Apr 27, 2019 4:08 pm
19K Views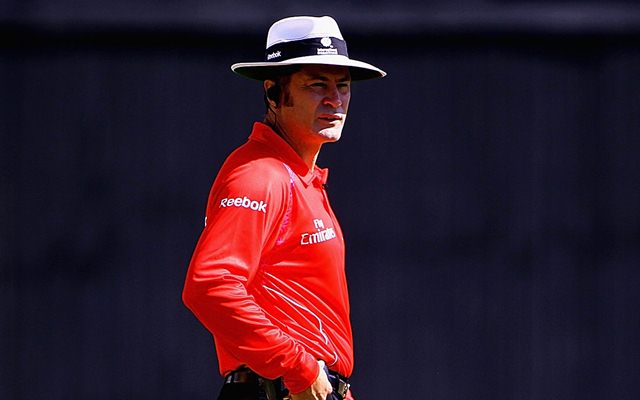 The Indian Premier League (IPL) 2019 has been one of the most eventful editions of the annual T20 tournament. From bowlers 'Mankading' non-striking batsman to some horrible goof-ups by umpires forcing a captain intruding the ground, this IPL has seen it many more. Opinions have remained divided over the incidents and now former international umpire Simon Taufel has come up with his take on the issues, particularly the one that involved Chennai Super Kings (CSK) captain MS Dhoni. In a tight game against Rajasthan Royals in Jaipur, an upset Dhoni entered the ground to challenge one of the umpires who had goofed up over a no-ball call.
Dhoni's intrusion into ground surprised Taufel
Taufel expressed surprise over Dhoni walking onto the field because the former India captain has always been known to be composed and capable of handling things in a measured manner. Taufel said non-participating players or coaches entering the field when play is on to approach an umpire is not right. He said the senior player's acknowledging the same and pleading guilty to the charge imposed by the IPL officials proved the same. Dhoni was fined 50 per cent of his match fee because of the offence, which according to many, was not enough to curb a wrong precedent.
"I get that these are high-pressure moments – lots of things are riding on these games, a lot of money is involved, and there is a lot of excitement and passion within the ground and outside it. I do understand this environment, having had first-hand experience officiating in many IPL finals. But non-participating players or even coaches and managers entering the field of play to approach an umpire is not right. MS acknowledged this by accepting and pleading guilty to the charge imposed by the IPL match officials," the Australian Taufel penned in a piece for ESPNcricinfo.
The 48-year-old former umpire, known to be one of the best in business, said personally he would have liked to see the umpires turning Dhoni away and not entertaining him in a discussion with him. He said it is important for the umpires to ensure that they didn't let themselves surrounded by players and make decisions without sending an indication of getting influenced.
The incident happened in the final over of the CSK's chase when umpire Ulhas Gandhe signalled a delivery from Ben Stokes as no-ball after it went over the batsman's waist but then did not follow it up, leaving the CSK players livid.
[interaction id="5cc2f633bb6fb0930d179460″]