Underworld don Dawood Ibrahim makes intervention into Afridi-Miandad spat
Updated - Oct 15, 2016 8:21 am
40 Views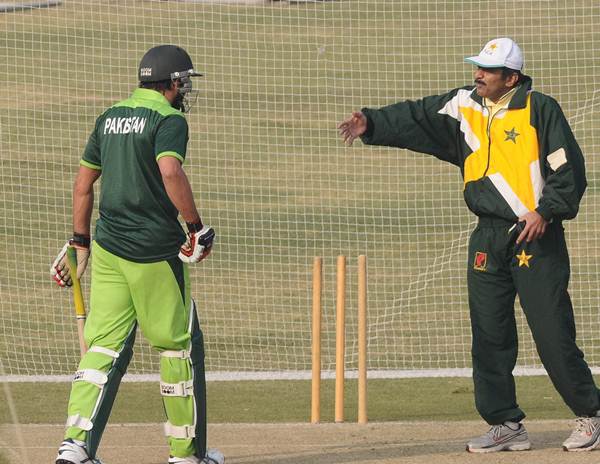 Follow us on Google News
Underworld don Dawood Ibrahim has made his intervention into the ongoing Afridi-Miandad spat. While the spat has gained nationwide media attention, the fact of the matter remains that a few external factors have already begun to play a part in the feud between both of the former Pakistani skippers.
However, while the likes of Wasim Akram have tried their hand at resolving the dispute, reports suggest that Dawood Ibrahim has come out in defense of his brother-in-law Javed Miandad. ABP Live reported that there are threats on Shahid Afridi's life following the banter on Twitter following the farewell match the PCB are planning for him and Saeed Ajmal.
Miandad, who was one of the best batsmen to have been produced by Pakistan went on to state that Afridi was doing this for money. The 59-year-old had said that "Afridi wants a farewell match only for the money."
Afridi responded to the remark, saying "Javed Miandad has been thinking about money all his life and he still is. A cricketer of his stature should not do such cheap talks. This was the difference between Imran Khan and Miandad."
However, what followed the Afridi reply was an irate Javed Miandad who accused Shahid Afridi of fixing matches in the past. He also went on to state that he had evidence of the team and Afridi fixing matches.
An infuriated Miandad, speaking to a Pakistani news channel, then said, "I would want Shahid Afridi to swear by his children and say that he has not fixed matches for Pakistan and has not sold Pakistan. I am a witness, I have caught him. I had caught the entire team. These people are fixers and they are talking about money."
"One doesn't get respect like anything. It is because of Allah that one gets respect. They are the son of thieves, have fixed matches, I can also get evidence against them," he added.
Reports: Underworld don Dawood Ibrahim has made a phone call to Shahid Afridi & told him to stop running his mouth or face dire consequence

— Saj Sadiq (@Saj_PakPassion) October 14, 2016
Follow us on Telegram