'Unsung hero stays unsung even after retirement' – Twitter bashes BCCI for not posting any tweet for Suresh Raina
Suresh Raina announced retirement minutes after Dhoni called it quits from international cricket.
Updated - Aug 16, 2020 2:25 pm
7.5K Views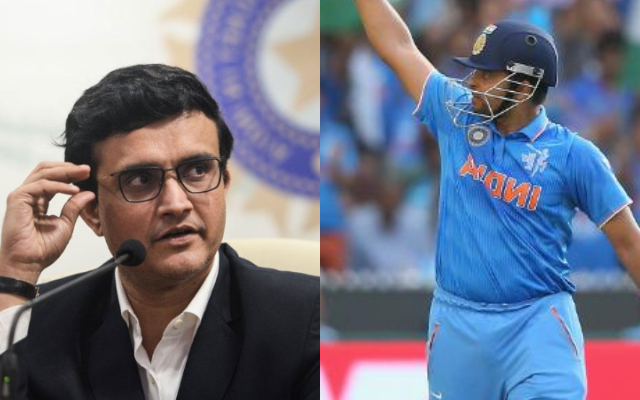 Follow us on Telegram
On Saturday evening, when the cricket fans were still coming to the terms with MS Dhoni announcing his international retirement, Suresh Raina dropped a picture on Instagram and called it quits from the highest level. He chose the best time to hang his boots and followed the footsteps of Dhoni who backed up him to the hilt when he was the captain.
'I choose to join you in this journey.' These words Raina's words while thanking Dhoni for his contribution to the Indian cricket. It couldn't have been better as they are great friends on and off the field and their camaraderie towards each other is well documented.
Though they will take the field together in the Indian Premier League (IPL) for the Chennai Super Kings (CSK) next month, not able to see them in blues again must have really made the fans emotional. Enough has been said about MS Dhoni since Saturday evening but Suresh Raina's retirement news flew under the radar.
Rather even the BCCI didn't post anything about the southpaw while it did put up a multiple tweets thanking Dhoni after his retirement.
Suresh Raina – A team man you will never see again
Suresh Raina has always been a team man and not many will even think about disagreeing with this fact. His flamboyance with the bat in the coloured jersey will always be missed. He was the first Indian cricketer to register a century in all the three formats of the game. It is only unfortunate that he didn't play much for India in the last couple of years.
But he has already achieved a lot while wearing the blue jersey. Suresh Raina played 18 Tests, 226 ODIs and 78 T20Is scoring almost 9000 runs in his international career. When it comes to the shortest format of the game, the southpaw is literally a beast and loves taking the attack to the opposition. There is a reason why he is termed as Mr IPL.
In a whopping 193 IPL matches, he has amassed 5368 runs while mostly batting at number three and is only second to Virat Kohli in the list of highest run-getters. The fans, along with MS Dhoni, also congratulated Suresh Raina for a successful career and it is clear that they will miss him too. Moreover, they slammed the BCCI for not tweeted anything for the man who served Indian cricket for over 13 years.
Here's how Twitter reacted:
@BCCI
Suresh Raina has also played for India
Yesterday he too announced his retirement
Kindly show some respect to him too🙂#RainaRetirement

— TheCricketGuy🇮🇳 (@Ayush_Khedkar45) August 16, 2020
Not even a single tweet for @ImRaina retirement .. it's unfair to treat a player who plays india for 15 years.. really shame on u 💔🚶#shameonbcci

— praveen raina (@Praveen_raina_) August 16, 2020
In the heat of moment of dhonis's retirement, bcci has forgot that there is a player named suresh Raina and he's also retired yesterday. What a shame @BCCI

— Mahi (@i_stanKohli18) August 16, 2020
Why no tweet on #Raina's retirement. This is not fair @BCCI 👎#RainaRetirement

— Thangam V19 (@ThangamV19) August 16, 2020
@BCCI Raina Played for India As Well !

Unsung Hero Still been Unsung After Retirement 💔

— Messì (@Inevitableleo) August 16, 2020
I absolutely hate @BCCI with a passion. Raina has also retired but they have not tweeted or retweeted anything about him at all, instead it's all about dhoni. @ImRaina is also a legend of indian cricket. Show some respect please🙏

— SB™🎩 (@isarcasticshubh) August 16, 2020
Not a single tweet Abt #Raina on @BCCI 's page!🙄

— #ZindagiRetires!💔 (@in7smemory) August 16, 2020
Not even a single tweet for raina retirement?? @BCCI

— MISS U DHONI 💔 | Aegon Targaryen (@SivanesanThala) August 16, 2020
#BCCI not even tweeted a single tweet about #RainaRetirement .WTF with these bloody politics with them shame on you @BCCI .We love u #Raina entire nation supports you 😍😍 @ImRaina #rainaretires pic.twitter.com/eyEOAi29KL

— sririshikesh 🇮🇳 (@srihrishikesh1) August 16, 2020
They didn't even retweeted
raina tagged tweets
Not even single🙄

— sachinfan (@sachinfan_da) August 16, 2020
Can u tweet about Raina also because he also Announced Retirement From Cricket

Wrost Thing , Respect all players

Head of BCCI 👏👏🤦#RainaRetirement #DhoniRetires https://t.co/Qwm18h0wQm

— 💥NARE$H💥-MSD 💔🥺🚶 (@Itlee3) August 16, 2020
Worst worst worst in ever 😠😠😠😠

— பார்த்திபன் ( Raina fan ) ❣️ (@parthiii03) August 16, 2020
Tweet for Raina

— A $ H W I K K 🇮🇳 (@ImAsh045) August 16, 2020
Not only dhoni retires but raina also

— Dhananjay (@Dhananj95062092) August 16, 2020
Follow us on Google News