Venky Mysore wants Indian players to feature in overseas T20 leagues
The Kolkata Knight Riders' CEO wants the players who are on the bench to get exposure.
Updated - Jul 19, 2018 9:52 pm
312 Views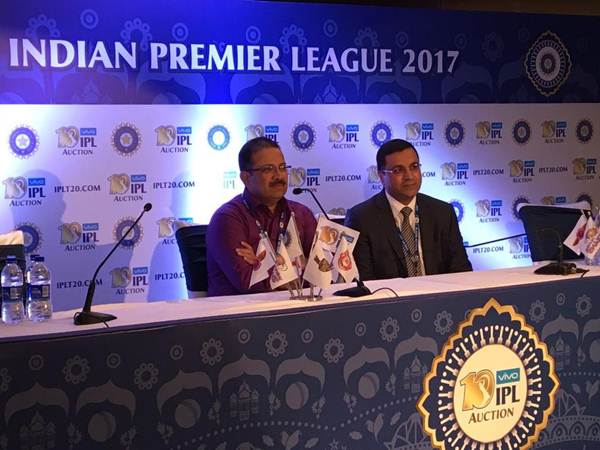 A certain segment of cricket fans has forever been asking the Indian board to allow its players an option to participate in overseas T20 leagues. Since the inception of the Indian Premier League (IPL) in 2008, most cricketing nations have their own version of a T20 tournament. There is the T20 Blast in England, Big Bash League in Australia, the Caribbean Premier League in Windies, Pakistan Super League, Bangladesh Premier League and so on. One common element in all those leagues is the participation of overseas stars.
The Board of Control for Cricket in India (BCCI) has been adamant that they will not allow their players to be contracted by franchises in any of these leagues and demand cent per cent loyalty. Venky Mysore the CEO of one of the most successful IPL teams Kolkata Knight Riders is of the opinion that Indian players should be allowed to feature in some of the leagues.
Mysore highlights an important point
He highlighted the point that there is a whole bunch of players who are on the bench in the IPL as there is little scope for them to be included in the team. Those players will benefit if they are allowed to play in another T20 tournament where they will have a place in the playing XI.
"There are at least 22-25 players sitting on the bench of franchises at any time who are capable of doing very well if they were given an opportunity. Obviously, they are not getting chances," Mysore was quoted as saying by ESPNcricinfo.
"If those types of emerging players with immense potential are allowed to go out and play, they might play one tournament and suddenly you discover someone and say 'Wow!'. That will benefit Indian cricket in the short and medium and long run. I'm definitely someone who advocates that," he added.
On a personal level, Mysore said that he has had several conversations about the topic trying to understand what the perception is.
"I've had several conversations around the subject and it's important to understand the other side of the perspective, which is that by allowing players to go out, where do you draw the line? Recently, some news has come out that the ICC intend to restrict it to three T20 tournaments for every player," he stated.
He thinks there is a need to find a middle path that works best for both the board as well as the players considering the kind of investment that has been made already.
"The balance that needs to be achieved is, how does one also make sure that the windowing is appropriate and optimal so that the domestic cricket season doesn't get affected in any shape or form. After all, huge amounts of investments have gone in by the boards to build infrastructure and build the systems which cricketers come through, and we have all benefited from that in the auction while picking up our teams," Mysore stated.