Video footage of Ben Stokes getting arrested surfaces media
Stokes was arrested on September 25, 2017 by the Bristol police.
Updated - Aug 14, 2018 9:34 pm
261 Views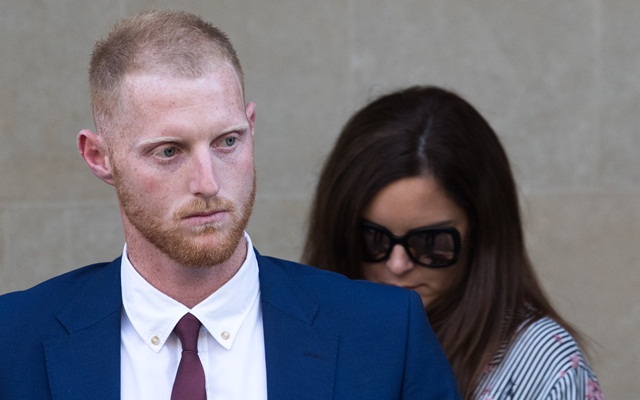 Follow us on Google News
English cricketer Ben Stokes found himself free of all charges in the nightclub brawl case. Stokes was charged with affray following his involvement in a pub brawl in Bristol on September 25, 2017. He was detained by the local police and was released from the English squad midway through a series against the Windies at home.
The times only got tougher for Stokes as he had to miss out on being a part of the English squad for the Ashes that followed a month later. After missing out on the cricket action for almost five months, Ben Stokes did manage to make a comeback to the national side. However, the case did not come to an end.
The jury announced their final verdict in the case on Tuesday (August 14, 2018) and cleared Stokes of all charges. Soon after he was freed of all alleged charges, a video grab of the night of the incident was uploaded on YouTube by ITV News. The video is a bodycam footage obtained from a police officer. In the video, Ben Stokes is seen getting arrested by the police outside a Bristol nightclub.
Stokes can be seen sitting in the police car and explaining the police that he got in to a fight since a couple of men abused his friends for being gay. It is worth noting that the other side of the story sounded totally different. The man who was attacked by Ben Stokes claimed that the cricketer got too violent over a light hearted discussion. Furthermore, he had gone on to quote in the court that Stokes was so aggressive that he could have killed him that night.
Also, in the video, Stokes is heard asking the police officers to loosen his handcuffs. He also asks the officers if there is a CCTV footage in the area. The officers then confirm the identity of the popular cricketer and ask him more details.
Check the video here:
For all the latest cricket news and other updates follow CricTracker.
Follow us on Telegram