Virat Kohli hints at Saha replacing MS Dhoni in Tests
Updated - Apr 26, 2015 10:23 am
26 Views
Virat Kohli hints at Saha replacing MS Dhoni in Tests: Indian test captain Virat Kohli has said that Wriddhiman Saha is the man who will replace MS Dhoni as the wicket keeper in Tests. Kohli also said that Saha deserves to be the keeper for the next 5-6 years in Tests. He also lauded his dedication towards the game.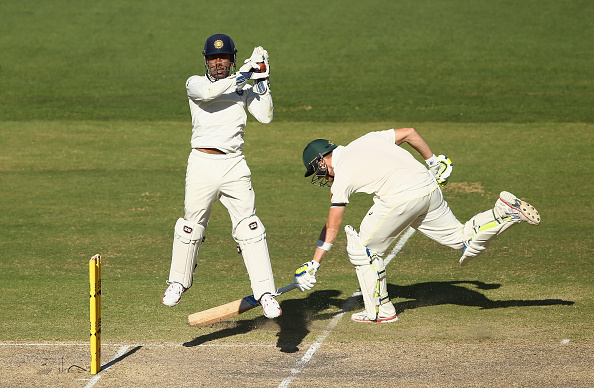 While speaking in a press conference in Delhi, Kohli said Saha deserves this opportunity more than anyone else. Every time he's got to play has been when MS has been injured. But now his time to be permanent in Tests has come, and I'm very excited about it. At 30, he's very fit and extremely hard working. He deserves that spot in the Test side for at least the next 5-6 years.
While speaking on his own game, Kohli said that captaincy brings the best in his own game and is focused on his own game as well. He also believes in giving his teammates ownership in what they do, which will keep the team united.
Captaincy brings out the best in me. As a captain it's my job to give everyone in my team a sense of ownership about what they're doing. That keeps the team united, and they're all on the same page. My own game improves when I am captaining. I am sharper and more focused on my own game too, Kohli said.
Kohli also said that he's learning the ropes, and perhaps, is also getting calmer day by day. It is also learnt that BCCI President Jagmohan Dalmiya is monitoring Virat's on and off field behaviour.