Virat Kohli once wished that Genelia D'Souza should play cricket
Virat was pretty young in his career at that time.
Updated - Dec 18, 2017 9:56 pm
10K Views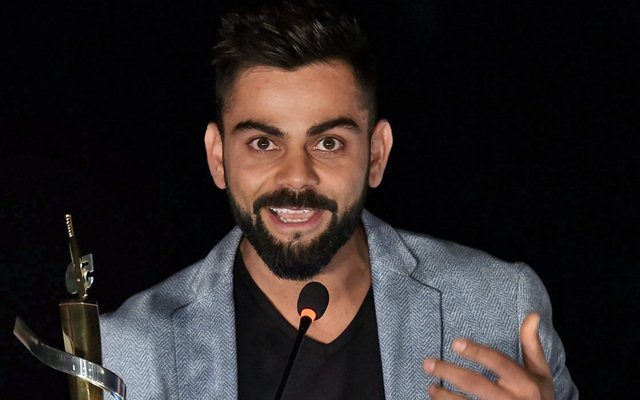 Recently, Indian captain Virat Kohli tied the knot with Bollywood actress Anushka Sharma on December 11 in Italy. The couple were dating each other for a long time now and have been doing well in their respective fields. An old interview video featuring Kohli enjoying his time at a party has surfaced on the social media in which he is answering some questions asked by popular VJ Anusha Dandekar.
Kohli has been in a sensational form in the calendar year be it with the bat or while leading the team from the front. He has taken some much-needed rest from the game after the busy schedule in the past few months. He would be thriving to take the field against the Proteas next year in their backyard to make history by winning the first ever Test series in South Africa.
She should play cricket as she is cute
In the video, Kohli was asked to name the Bollywood actress he would like to watch play the game of cricket to which he replied that Genelia D'Souza's should. He also explained the reason for his answer stating that he thinks the actress is very cute. Genelia is now happily married to another famous Bollywood personality Riteish Deshmukh and also has two lovely children.
"Genelia [he pronounced her name 'Zenelia'!]…because she is cute," Virat replied in that video to the question asked by Anusha.
The VJ asked him another question in that interview regarding Kohli's shortest date ever. She was shocked with the answer but Virat had yet another justification ready. The right-hand batsman replied that five minutes was the duration of his shortest date ever apparently because the girl was ugly.
"Five minutes. She was ugly," answered Kohli to the next question.
Watch the old video of Virat's interaction with Anusha here: