Virat Kohli or Rohit Sharma? Mohammed Shami names the player with whom he shares a better bond
Recently, India's two key bowlers-- Yuzvendra Chahal and Mohammed Shami also resorted to Instagram live and entertained fans with their candid chat.
Updated - Apr 15, 2020 9:19 pm
610 Views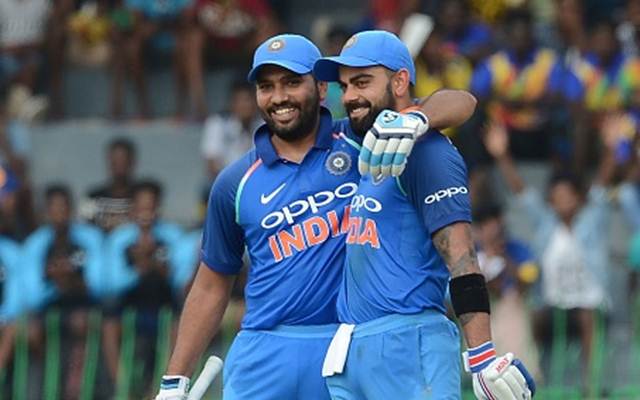 Follow us on Google News
Amid the global crisis of coronavirus pandemic spreading its wrath, the world is under lockdown where people are spending their time in isolation. The lockdown has been extended in India until May 3 and due to that, the much-awaited IPL 2020 has also landed into trouble. The possibility of IPL 2020 looks bleak after it was postponed to an indefinite period by the BCCI.
Meanwhile, all sporting activities have come to a standstill and cricketers have no choice but to spend their quarantine time on Twitter or Instagram. Several cricketers like Yuzvendra Chahal, Rohit Sharma, Shreyas Iyer and Shikhar Dhawan have conducted Instagram live sessions for entertaining their fans during the lockdown.
Recently, India's two key bowlers– Yuzvendra Chahal and Mohammed Shami also resorted to Instagram live and entertained fans with their candid chat. Both the players answered a varied range of questions during the live chat. During the live session, an interesting question where he was asked to choose between skipper Virat Kohli and his limited-overs deputy Rohit Sharma.
IPL 2020 has been postponed indefinitely due to coronavirus outbreak
Mohammed Shami was asked who among the two Indian stalwarts is more close to him. Without any hesitation, Shami chose the name of Virat Kohli. The speedster also clarified that he chose Kohli not because the Delhi-born batsman is the skipper of the Indian side. Shami chose Kohli because they talk and joke often and his bonding with Kohli is better.
"I don't interact much with Rohit on calls. Don't know, but Rohit and I hardly even bond on jokes etc. Though we have debuted in Test together…With Virat, we both talk on all sorts of things (music taste or regarding any joke). We even interact quite often over the phone. Hence, I will go towards Virat in this case. It is not because he is the captain, but we bond in a much better way," revealed Shami.
Reacting to Shami's answer, Chahal also agreed to his point and said that bonding with each player can be different. The leg-spinner also added that it's tough to get the attention of Rohit Sharma as he isn't easily available on calls while he is at his home.
All Indian players including Shami, Chahal, Rohit and Virat were set to represent their respective franchises in the thirteenth edition of Indian Premier League. However, due to the COVID-19 outbreak, the tournament's feasibility looks slim and it is expected that IPL 2020 might be pushed further to the latter part of the year. Many reports have suggested that IPL 2020 might be scheduled before the T20 World Cup 2020.
Follow us on Telegram