Virat Kohli recalls the times when he broke window panes in his colony
"When I was growing up, there was a Kansal aunty who used to be mad at me," Kohli recalled.
Updated - May 11, 2018 10:42 pm
1.4K Views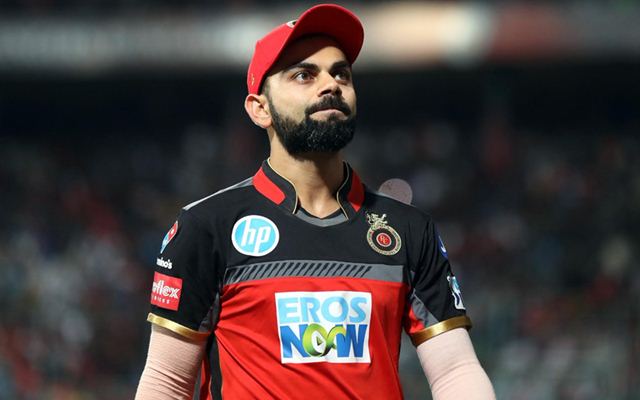 Team India skipper Virat Kohli is currently having a tough time in the Indian Premier League. His franchise, the Royal Challengers Bangalore, are on the brink of elimination. However, his personal form with the bat has been ominous. After the IPL, he is set for a County stint with Surrey this season. He is very busy off the field and is often seen at shoots and promotions for various events.
As per the recent quotes in The Republic World, in one such event, Virat Kohli recently recalled his childhood days. He recalled the times when he used to break the window panes of his neighbors. One particular neighbor, Kansal Aunty as Kohli remembers her, would always scold him for breaking her windows. The Indian captain got very nostalgic recalling the childhood days when he played street cricket in his colony in Delhi.
"When I was growing up, there was a Kansal aunty who used to be mad at me. I used to break her windows all the time. Would hit the ball with force. I would be so pissed that the glass was so fragile that it would break easily," Virat Kohli recalled.
"Her house was right next to where we would bat. So every time, we hit a ball with force, it used to break her window. I would be so pissed that these glasses were so fragile. Why couldn't they make it stronger so we could play in peace? Those were good times, those were fun times," he added further.
The good olden days
Commenting further on the same note, Virat Kohli noted that as a growing up kid, he never had proper grounds to play cricket at. Despite this, the rectangular places that he found to play cricket were good enough to keep his spirits high. A very humble Kohli still remembers those innocent childhood days.
"We stayed in a colony but we never waited for a proper cricket field. We went out and played in a rectangular field. If I see that now, then maybe I would find it too small but back in those days, that was all we needed," remarked the Indian captain.
For the latest cricket news, follow CricTracker.