Virat Kohli reminisces horrific incident with a fan
Never allow fan-following to take the vicious shape of an obsession.
Updated - May 4, 2018 12:12 pm
2.4K Views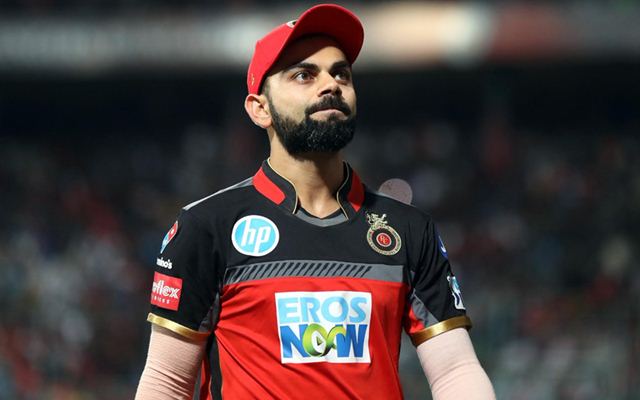 Follow us on Telegram
Being a colossus figure in Indian cricket, Virat Kohli has a tremendous fan-base and rightly so, bearing in mind the achievements he has garnered over the time period. However, the fan-following sometimes turn into an obsession, which takes ugly turns. To make things worse, a few supporters put their life at stake in order to show their admiration for the cricketers.
The Indian skipper is used to several tactics applied by his supporters, which have struck him with awe as his career has grown in stature. The cricketer is recently playing for the Royal Challengers Bangalore in the eleventh edition of the IPL. However, there has been one incident when a fan took a terrifying step to express his love for Virat. The 29-year-old went down the memory lane in an interview with Eros Now.
"It was very scary"- Virat Kohli
"I had a letter sent to me written in blood. That was nasty. It happened quite a while back in Delhi. I was going away in my car. Pulled the window down to sign something and something popped out of nowhere. I didn't even see who gave it to me. The name was written on it and I just gave it the security guy. I couldn't even accept it. It was very scary," a terrified RCB captain mentioned.
AB frames his story
During tournaments like the IPL, one has to travel frequently and hence interaction with fans during that while is bound to take place. The pugnacious potential also talked about a hilarious incident, which panned out when AB de Villiers was sleeping on the flight.
"I was in a flight once.  It might have happened during the IPL games. I was sleeping with my headphones on and I woke up with a baby on my lap.  Someone was tapping on my shoulder and there was a guy who was about to take a selfie. I had my glasses on so I think the guy might have thought that I was actually watching him but I was actually sleeping," AB added.
Here is the RCB squad:
Follow us on Google News