Virat Kohli's stellar numbers since he tied the knot with Anushka Sharma
Virat Kohli has never been short of words when it comes to admitting the world of good that Anushka has done for him.
Updated - Dec 11, 2018 9:21 pm
191 Views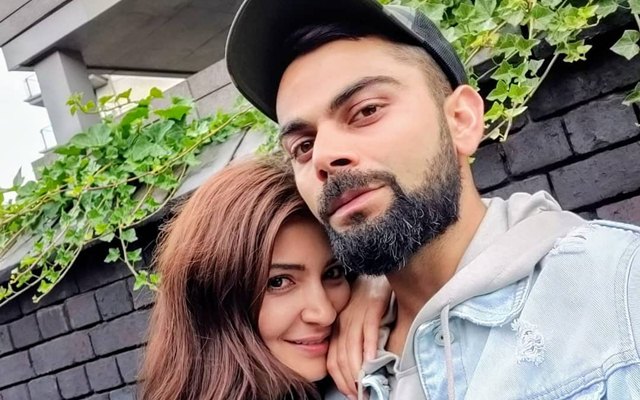 Team India skipper Virat Kohli has had an excellent calendar year of 2018. Right from the very first assignment he had this year, against South Africa, Kohli has only extended his good run of form across the three formats of the game. A lot of credit certainly goes to his hard work and determination. But as Kohli has insisted time and again, credits do go out to people who have been his support strength off the field. And the name that tops the list is his wife Anushka Sharma.
When the couple dated for almost four years since 2014, Anushka faced the heat of the fans several times as many believed she was the one to be blamed every time Virat Kohli failed with the bat. However, ever since Kohli married Anushka on December 11, 2017, he has only got better and fitter on the field. No wonder why the critics can now say that the lady luck has been shining bright on the batting maestro.
Kohli's first assignment post his wedding was the South African tour. Albeit India lost the Test series, Kohli dominated the series with the bat, scoring 286 runs. In the ODI series, India routed the Proteas side 5-1 and Virat Kohli hammered three tons to finish with an aggregate of 558 runs in the assignment. Next, India toured England, where Kohli had previously failed in 2014.
Kohli amassed 593 runs in the Test series, which included two centuries from his blade. India, however, lost the series. And now, with two more Tests to be played this year, one would expect Kohli to excel on his happy hunting ground, Australia. For now, one can safely conclude that the wedding has done wonders for the Indian captain. Here is a look at his numbers since his wedding date December 11, 2017:
Tests (11)
Runs 1100 Average 55 Centuries 4 Fifties 4
ODIs (14)
Runs 1202 Average 133.55 Centuries 6 Fifties 3
T20Is (10)
Runs 211 Average 30.14 Centuries 0 Fifties 1
Virat Kohli has never been short of words when it comes to admitting the world of good that Anushka has done for him. He had showered praises on her post India's 5-1 win over South Africa in the ODI series earlier this year.
"People who contribute off the field they deserve a lot of credit as well. My wife who keeps me motivated deserves a lot of credit. She's been criticized a lot in the past. But she's one person who's kept me going throughout the tour," Kohli had quoted.