Virender Sehwag is reportedly still hanging around in England
Sehwag has applied for the job of India's coach and the interview will be scheduled shortly
Updated - Jun 7, 2017 8:34 pm
1.3K Views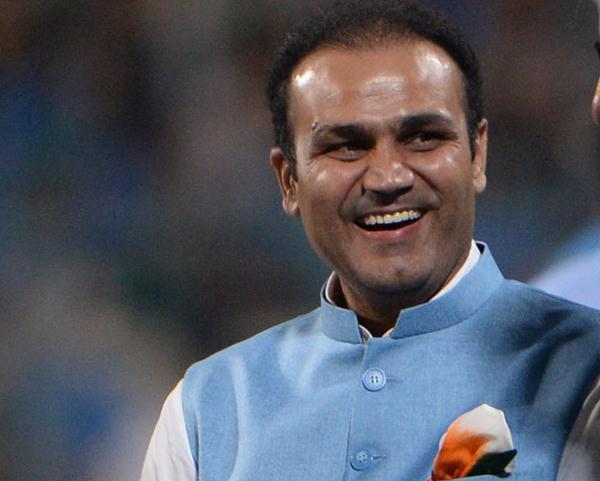 According to Mid Day, Virender Sehwag, who was supposed to fly back to India yesterday has reportedly stayed put in England. The veteran batsman was one of the commentators for the CT 2017 and was scheduled to head back to the country to do his commentary from the studio.
However, it seems that Sehwag has opted otherwise, especially with the coach interviews closing in. Also, all the three members of the Cricket Advisory Committee (CAC) including Sachin Tendulkar, Sourav Ganguly, and VVS Laxman are in the United Kingdom to conduct the interviews.
Sehwag, who has emerged as one of the strongest contenders as the next Indian coach, had a rather faux pas a couple of days back when he sent in a 2-line resume to BCCI.  There was no CV attached to it and the BCCI had to ask him separately to send his bio-data along with his application.
Apart from that, Indian spinner R. Ashwin seems to have taken a hit at the veteran batsman claiming that Sehwag never attended team meetings. Ashwin even went on to say that Sehwag has had a demoralizing effect on him.
As for Kumble, he has sent a detailed roadmap to the BCCI outlining his vision for the future of the Indian team. Kumble, who got a direct entry in the application process was initially brought in despite having any formal qualifications. And the subsequent success India has had in the last year under Kumble will only make it harder still.
However, the dates for the interviews have not been revealed yet. It is also uncertain whether former India batsman Lalchand Rajput and ex-swing bowler Dodda Ganesh, the other applicants will be summoned to London to meet the committee or will the interviews be done via Skype.
Speaking about his prospects, former Australian pacer Craig McDermott, who is also among the shortlisted candidates was quoted as saying to the Indian Express, "I have had aspirations for a while to be a head coach. I was away from cricket coaching for a year, and now, I want to come back to it. I have also enjoyed my time in India, and it would be nice to serve Indian cricket."