Virender Sehwag reveals hilarious details about Gautam Gambhir
Updated - Nov 10, 2016 12:23 pm
125 Views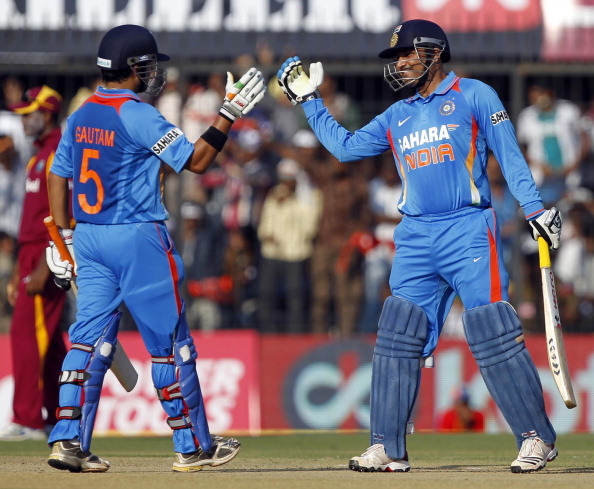 When there is Virender Sehwag in the commentary box, hilarious comments and puns are sure to come in abundance, and he again showed that today when he revealed some hilarious moments of his ex-partner in crime Gautam Gambhir. On the opening day, he had grabbed the attention with his pun-liner on Joe Root.
Gambhir, who has made a spectacular Test comeback and is currently manning the duty of guiding India to a good opening stand with Murali Vijay, has been seen playing with a more open stance now. Commentators such as Kapil Dev, Aakash Chopra, who also happened to be ex-cricketers and cricket Pundits have suggested youngsters against the use of such technique, but the Delhi blaster is of the opinion that as long as the methods yield results, there is no problem in using it. Sehwag himself relied on his hand-eye co-ordination while his batting days and the results that it yielded still gives the bowlers a nightmare remembering it.
When Sehwag was coaxed to reveal some details about his ex-opening partner, he said that Gambhir is an extremely religious and superstitious man and that they used to sing a spiritual song together before coming to the field.
Mentioning a particularly over-superstitious incident from Gambhir, he said that the Delhi boy made him eat the same food for days on an overseas series after he had scored in 90s eating that food. "Main pakh gaya (I got tired of eating the same dinner)," recalled Sehwag. "Gambhir is extremely superstitious and indulges more in 'pooja-paat'(rituals and worshiping)," he added.
Recalling another incident involving the prankster Sehwag himself, co-commentator Kiran More said that once Sehwag was going through a rough patch in his career and was unsure of his place in the squad. Before going into bat, he had asked More if it would be his 'last innings'. More gave him the confidence that his place in the squad was safe and he should go and play freely.
More said that if he would not have given the confidence, then Sehwag would already be half-dismissed and getting him out would only be a matter of time.