Why did W. G. Grace declare on 93?
Grace was capable of doing many things but his interest in the statistics of his own career has amazed everyone.
Updated - Oct 13, 2017 3:19 pm
412 Views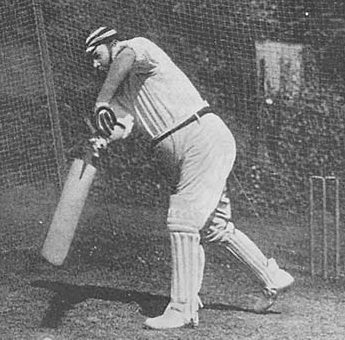 Follow us on Telegram
W. G. Grace is known as one of the greatest ever to have played the game of cricket so far in its illustrious history and is known as the father of cricket. He is a legend even in the elite club which allows only sublime, hallowed names to pass through its forbidding doors. Grace, with his towering presence, revolutionised batting, brought cricket to the mass audience in the 19th century and transformed cricket in England during his marathon career. However, he is also famous for the declaration of his team's innings when he himself was on 93.
The amount of international cricket played in the 19th century was enormously less but the first-class cricket was always being played in England. Grace who was born in 1848 made his debut for England in 1880 and played 22 international games over the period of as many as 19 years which shows cricket was not a popular sport then. He played all his matches against Australia and scored a couple of centuries to go with 5 half-centuries.
Apart from all the folklores, he is always remembered for one special reason. The legendary cricketer had declared the innings of the team closed when he himself was unbeaten on 93. Only Grace could have done such a thing as he declared when he was on 93 only because he had never made a certain score was fantastic even by his outrageous track record. This was revealed by Jonathan Rice in his book 'Wisden on Grace: An Anthology'.
He wrote, "in 1898 he declared an innings closed when he was on 93 not out, as 93 was the only score between nought and 100 on which he had never finished an innings." However, it has also been written in the book that Grace had a very keen interest in the statistics of his career. But such a hilarious stats are not in the minds of any cricketer or even the statisticians in the modern cricket.
First-Class career of Grace
William Gilbert Grace (W.G. Grace) was capable of so many things and he did one such thing which has never been achieved by anyone. In his first-class career, he played a total of whopping 870 matches in which he scored 54211 and managed an average of 39.45 with 124 centuries and 251 half-centuries. He also shined with the ball in hand throughout his career. He bowled a record 124831 balls and scalped 2809 wickets which should only be a dream for any bowler today. The legend also picked five-wicket hauls 240 times to go with 64 ten-wicket hauls in the match. It is tough for any cricketer to achieve the feat and hence he is known as the father of cricket.
Follow us on Google News