Want to score so much runs that no one can ignore me: Rishabh Pant
Updated - Oct 17, 2016 9:56 am
72 Views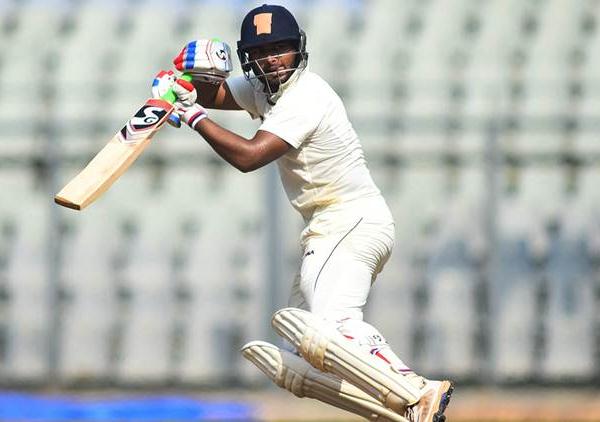 19-year-old Rishabh Pant is a man on a mission. The rising talent, nicknames as 'Chota Gilly, isn't someone who wasn't s to wait to for his chances to arrive. The wicket-keeper batsman, who grabbed the limelight in the Under – 19 World Cup earlier this year, was desperate to a point to prove after being overlooked for India 'A' tour of Australia last month.
Fresh from an attacking triple century against Maharashtra at the Wankhede Stadium, Pant asserted, "Yes, I won't deny that I was very hurt after I didn't make it to the India A team's tour of Australia. But, then I realised that I have to score plenty of runs. Itna runs banaoon ki koi ignore na kar sake (Score so much runs that no one can ignore me)."
The left-hander took just 326 balls for his 308 inclusive of 42 boundaries and 9 sixes to help Delhi respond strongly to Maharashtra's formidable first-innings total. In a match which saw as many as three 250-plus scores across both teams, no batsman was able to come close to his remarkable strike-rate of 94.47 on a benign pitch.
Pant quipped, "Nothing much. Just to focus on loose deliveries and don't let go any of them. Viru bhai ne 294 (293 vs Sri Lanka off 254 balls) kitne balls mein banaye the (How many balls did Viru bhai take to make 293). Viru bhai and Adam Gilchrist are my idols. I also admire Virat bhaiya's batting."
The Haridwar-born player plies his trade for Sonnet Club which has produced quite a few national cricketers such as Ashish Nehra, Raman Lamba and Atul Wassan. The youngster was very eager to play with his idol Virender Sehwag but, unfortunately, he couldn't as Sehwag moved to Haryana.
he shared his disappointment with the swashbuckling opener, he was told: "Koi nahi, mere jaise batting karna!" (No worries, just bat like me). With that kind of ashirwad, who is going to stop the kid from having a blast in the middle? No surprise then to see Sehwag tweet, "Rishabh Pant ney pant utar di. 308, brilliant innings against Maharashtra". It's pertinent here to record that it's a similarity in their intent, not of the batting style.
Another tale he shared from the game perfectly captures that Sehwag spirit. Last evening, he had said it wasn't for publication but agreed when pressed a day later.
"Maaro na, first tier (of pavilion) pey ek bada six!" Pant had a request for Maharashtra Swapnil Gugale on the second day. "I will but after I get my 300," said the opener who ended up scoring 351. "Aakhri tak nahi maara, bhai!" So, the man called as "Chota Gilly" by the management group (after Adam Gilchrist), decided to hit one himself when he got the chance to bat. He bashed a six on to the first tier, on to the dressing room balcony. "Isiliye, meine ek udhar maara!"
Acknowledging the toughness instilled by the Delhi circuit, Pant gushed, "Sonnet is not a club for me. It means everything. The player that I am today, whatever I have achieved is because of Sonnet Club. And when you talk about Tarak Sir (coach Tarak Sinha), he is not a father figure but just like my father.
"He has taught me everything. I must also mention Ashish bhaiya (Nehra). At his age, the way he worked hard and got back into the Indian team was an inspiration for youngsters like me. He has also been a great guide."
When asked about him being one of the prospects to succeed the long-serving MS Dhoni as India's wicket-keeper batsman in the limited-overs formats, he felt, "You can't think and put pressure on yourself thinking all these things. But when you start playing serious cricket, it is only obvious that you want to play for India. My dream is no different from others."