Waqar Younis wants India and Pakistan to perform well in overseas Tests
He also feels the need for subcontinent teams to play more practice games on overseas tours.
Updated - Sep 24, 2018 4:55 pm
3.1K Views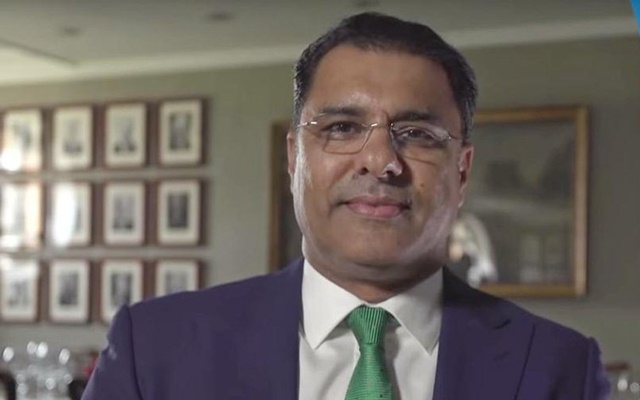 India and Pakistan produce quality ODI cricket in the sub-continent, but often falter when it comes to repeating the same in overseas Tests. In the on-going Asia Cup, the two teams have met twice, in which Pakistan lost both the games, but if they beat Bangladesh in the virtual semi-final, then they will set up another meeting with India in the finals.
Waqar Younis, the former Pakistan captain and coach, wants the Asian giants to produce their best when they travel abroad for a Test series. Both the teams had struggled during their previous England tours. While Pakistan drew the recent England series 1-1, India lost the five-match affair 4-1.
Speaking to Gulf News in Dubai, Waqar said: "Indian and Pakistan are very good one-day sides, they produce thrillers. They should perform well in conditions abroad too." The quick also explained the reason behind the team's poor performance in England. According to Younis, lack of practice on English conditions led to the debacles.
Lack of practice time 
"I think they need to prepare a little bit better because especially when you go to England you have to play against a moving ball. You need to be there early and get used to it."
"Nowadays, the present schedule don't get teams enough time. It's important for BCCI to maybe send the team two to three weeks early and play matches. If they did they would have done it would have made a made a huge difference," he added.
Reminiscent of how, during his times, the team got enough time to play side games, Younis reistated the importance of practice games, to get used to the English conditions, otherwise, even the best visiting batsman will falter.
"You are straight away into the Test match that is why you get exposed. English bowlers are very used to their own conditions and it is very hard. Doesn't matter if you are a Virat Kohli or Shikar Dhawan or any big names but if you are not used to conditions, it can be tough."
Talking from a neutral perspective, the former pacer also spoke about how England struggle when they visit the sub-continent. "Likewise when they (England) come to India on spinning conditions, they struggle. So I think if India or Pakistan want to win especially in England they have to go early. They need to plan the tour better and maybe send the team two or three weeks early and play some side games. It's been a while they have won in England."