'Was I? Jeez!' – When Rahul Dravid was surprised knowing he was named India's sexiest sportsman
Rahul Dravid reacted to this by asking for a certificate for that award.
Updated - Jul 10, 2021 4:05 pm
649 Views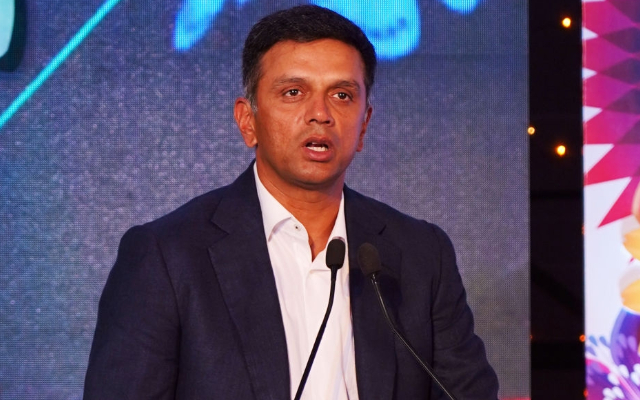 Follow us on Google News
Rahul Dravid is probably one of the best batters to have ever played the game. Known for his impregnable defense and solid technique, Dravid established himself as one of the top batsmen in the Indian team ever since he made his debut in 1996 against England at the Lord's Cricket Ground. He wore several hats through his career, sometimes of a top batter, sometimes of a wicketkeeper, sometimes of the captain, and now, he has become the coach of the Indian U-19 and India A teams. 
The versatility of his batting is something that amazes people more than anything. Dravid is the second-highest run-getter for India in Tests and has amassed more than 13,000 runs in the format. However, it doesn't mean his record in ODIs is bad. He has more than 10000 runs in the ODI format. However, despite all of this, young fans won't remember the time when Dravid had a stature as high as the one which Virat Kohli holds now. In fact, the Karnataka batter was named India's sexist sportsman in 2005. 
Rahul Dravid surprised to know that he beat Yuvraj Singh 
As a matter of fact, Rahul Dravid, as humble as he is, didn't even know about this. During an episode of 'Breakfast with Champions' which is produced and hosted by Oaktree Sports, which has been started by Sports Presenter Gaurav Kapur, this piece of information was revealed to Dravid. During the conversation, Kapur listed the big achievements of Dravid. Here is the transcript of the chat:
Gaurav Kapur: So you also have 10,000 runs (10,889) in ODIs (13,288 Test runs) and played over 300 ODI games. But put aside all these things, records, catches, etc., one of your greatest achievements is in 2005 when you were called the sexiest sportsman of India. 
Rahul Dravid: Really (laughing) Was I? Jeez there must not have been a good competition at the time. 
GK: You beat Yuvraj Singh at the time. 
Rahul: Really? that must rank as probably one of the greatest achievements ever. Is there a certificate to prove that? (Smiles)
GK: Certificate? What a good boy you are (laughs). 
Rahul: Maybe I can put that along with all the awards I've got from the government and stuff. Maybe I can put it up with that and write 'beaten Yuvraj Singh to that.'
GK: We will get the paperwork done.
Dravid is currently in Sri Lanka with the Indian team for their limited-overs series and is the interim head coach. Ravi Shastri is in England with the Test squad, which is why Dravid had to step in to help the team led by Shikhar Dhawan that is touring the island nation. The series was supposed to begin on July 13, but now has been shifted to July 18 due to COVID-related issues in the Sri Lankan camp. 
Follow us on Telegram