Wasim Jaffer appeals for help to father of his friend and former cricketer Anand Rajan stuck in Iran due to COVID-19 crisis
"I am hoping father comes back," Anand Rajan had earlier said.
Updated - Mar 23, 2020 5:47 pm
257 Views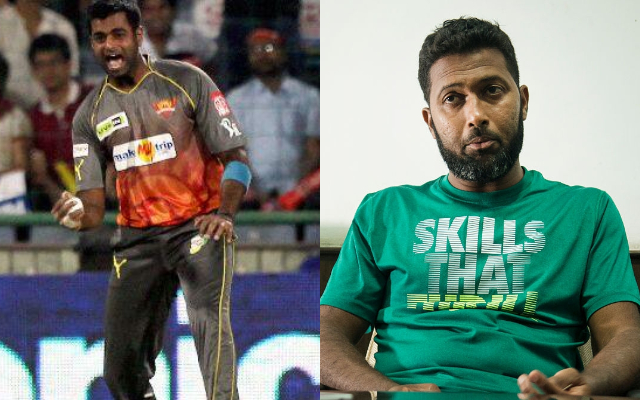 Follow us on Google News
The Coronavirus pandemic has swept the world rapidly and has led to the lockdown of entire countries and even India decided to put 24 of its states into partial or full lockdown as cases in the country crossed 400. Eight people have lost their lives so far, despite PM Narendra Modi's appeal for citizens to stay indoors, unless absolutely necessary.
One of the countries that have been hit the worst apart from Italy (5400+ deaths) and China (3200+ deaths) is Iran. Iran has seen more than 21,600 cases of positive Coronavirus cases with over 1,800 people losing their lives and has seen 127 recent deaths. India had to evacuate more than 230 people from the country and even sent a COVID-19 testing lab to the nation, which was later donated there itself, as Iran lacked any such facilities.
Anand Rajan's father stuck in Iran, Wasim Jaffer calls to the foreign ministry for help
Anand Rajan is a former Madhya Pradesh cricketer and has appeared in the Indian Premier League as well. He played for two teams in Deccan Chargers and Sunrisers Hyderabad. Indian Express recently reported that his father is stuck in Iran amid the COVID-19 outbreak and he is anxious given the serious spread of the virus in that nation.
"As the Indian government has brought back many Indians from Iran, I am hoping father comes back too. My father told me that the embassy will only clear the travel of those people whose medical examination they conduct by themselves. I was told that the embassy doesn't have the necessary medical kit to deal with this, so time is running out. With no international flights allowed for the next one week, we don't know what will happen," Rajan was quoted as saying by Indian Express.
He also tweeted to the Indian embassy in Iran for help but is yet to receive any response from them. "I tweeted to the Indian Embassy in Tehran, they said they will get in touch with my father but nobody got in touch till Saturday. At the moment he is fine and is staying inside his house in Qazvin," he added.
Thank you . Please help . https://t.co/CzyGvUUYKO

— Anand Rajan (@iamANANDRAJAN) March 15, 2020
Now former India cricketer Wasim Jaffer, who recently retired from the game, asked the foreign ministry, including S Jaishankar, former MP CM Shivraj Chouhan and Ministry of External Affairs which were tagged in his tweet.
Jaffer tweeted, "Father of my friend Anand Rajan (MP Ranji and IPL cricketer) is stuck in Iran. I humbly request @DrSJaishankar @ChouhanShivraj and @MEAIndia to help in this case. 🙏,"
Father of my friend Anand Rajan (MP Ranji and IPL cricketer) is stuck in Iran.
I humbly request @DrSJaishankar @ChouhanShivraj and @MEAIndia to help in this case. 🙏https://t.co/ZGDbguTAPn

— Wasim Jaffer (@WasimJaffer14) March 23, 2020
Follow us on Telegram