Wasn't fortunate enough to share dressing room with MS Dhoni, says Hanuma Vihari
Vihari is only the part of the Test team as of now.
Updated - Mar 6, 2019 12:02 pm
15.5K Views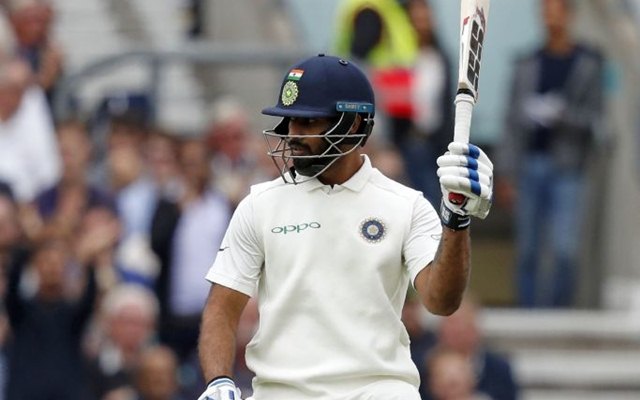 Hanuma Vihari is one of those talented youngsters who made India proud with their impressive international debuts in recent times. He scored a fifty in his first Test in England and also opened the innings in Australia in the team's interest. Vihari also picked a few crucial wickets in his debut game, including that of giant Sir Alastair Cook, to give glimpses of his overall talent.
The 25-year-old Hyderabad batsman is now looking forward to the upcoming Indian Premier League (IPL) for he believes that a good season could help him make it to India's ODI team.
He recently spoke to Times Now in which he reflected on a number of issues, ranging from his target of making it to ODI team to the cricketer he saw a role model in his formative years. The man, who opened for India in the Boxing Day Test in Melbourne against Australia last December and did a good job in blunting the new ball to give the Indian batsmen an early advantage, said he was not fortunate enough to share the dressing room with one iconic cricketer of the country.
Hanuma Vihari was asked whether he regretted not sharing the dressing room with veteran wicketkeeper-batsman MS Dhoni, and he said, "I would have loved to share the dressing room with MS Dhoni, but I would not say 'regret' but I was not fortunate enough to share the dressing room with him. But maybe in future, you never know!"
Dhoni is often praised by youngsters playing in the limited-over versions for his mentoring role and Vihari missed it as he is not the part of the limited-overs national side.
Vihari will share ground with Dhoni in IPL
Hanuma Vihari although will be getting an opportunity to share a ground with Dhoni in the IPL starting March 23. He is set to make a comeback to the premier T20 tournament after four years and will be representing Delhi Capitals (formerly Daredevils). MS Dhoni, on the other hand, will lead his side – Chennai Super Kings – in their pursuit of defending the title they won last year after returning from a two-year suspension.
The Capitals will take on the Kings in their first match in IPL 2019 at the Feroz Shah Kotla Ground, Delhi, on March 26.
[interaction id="5c77b597ba96bd2f809090f1″]