Watch: Stuart Broad loses his pants during England practice session
Updated - Jul 22, 2016 7:41 am
46 Views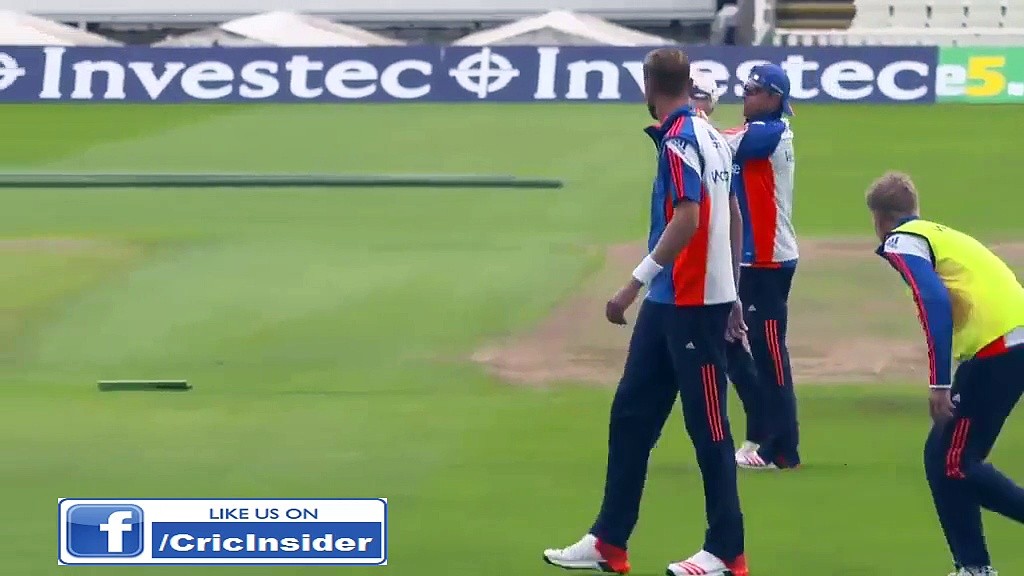 England may be behind in the ongoing Test series against Pakistan following the 75-run defeat to the latter at Lords, however, that was something that certainly didn't stop them from having fun during their training session prior to the Test match at Old Trafford. The England training sessions are usually fun-filled and are something that has been happening ever since Trevor Bayliss came into the helm of the England cricket team.
The most recent training session involved Joe Root and Stuart Broad get involved in what can be perceived as an altercation on the field. As the England side was gearing up for a quick warm-up game of football, Stuart Broad failed to notice the quiet Joe Root who was sneaking up behind him. As the football began, Root de-robed the clueless Stuart Broad. However, what Root failed to foresee was the quick game of cat 'n' mouse he and Broad were involved in a few minutes later.
They chased each other around for a while as Broad simply could not catch Root until of course, they both decided to stop. Joe Root is quite clearly the prankster of the England side and perhaps even the most entertaining player that has ever been a part of the English dressing room. Root has been captured several times earlier for his antics earlier. He has been filmed on camera earlier whilst imitating the Alastair Cook batting technique, something that was done in front of coach Trevor Bayliss as well as Cook himself.
Watch: Stuart Broad loses his pants during England practice session