'We all emailed the ICC but got no response' – Afghanistan woman cricketer dejected by lack of support amid uncertain future
The ICC, who are closely monitoring the situation in touch with ACB, have denied receiving any email in this regard.
Updated - Sep 1, 2021 11:30 am
8.5K Views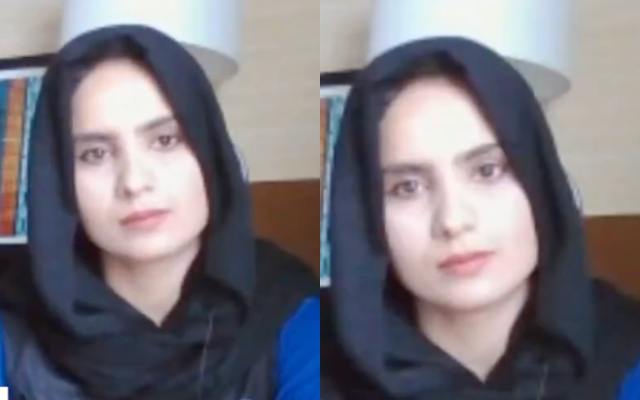 Follow us on Google News
Much like the hundreds and thousands of dejected Afghans, the country's woman cricketer Roya Samim has been robbed of a major chunk of her life and belongings. Her nation is in tatters, with the Taliban ousting the elected government and running riots in the nation by capturing multiple territories.
Living in Afghanistan, a highly sensitive political and geographical territory, life was never easy. But for Samim, who is now living her life as a refugee in Canada, everything changed within a blink of an eye, as she left behind all she possessed to save her life.
"Leaving Afghanistan, it was a sad day for me. I just cried," she says. "I really love everything that I had: my job, my cricket, my teammates, my home town, my relatives. Everything that I have, I leave behind. Even now when I remember this day I will cry," she tells the Guardian.
An Islamist militant group, the Taliban has vowed to not let Afghanistan become a camp of terrorism, but there are unanswered questions aplenty about the future of women, human rights and freedom to reside peacefully for the nation's citizens in general under their rule. For the first time since 2001, there are no US troops in Afghanistan as they evacuated their citizens and exited the nation.
Left all by themselves, for now, there is no light at the end of the tunnel for the Afghans, for whom the history seems to be just repeating, with the Taliban insurgence. Under their rule, there was no place for education for women and their rights. Quite understandably, that has left Samim worried. "The Taliban are against girls studying, so how do they want a girl's cricket team?", she says. "My other teammates who stay in Afghanistan are afraid, they stay in their houses."
Why do they not respond to us, why do they not consider us: Samim
Samim revealed that they are still only waiting for ICC to respond to how things stand for their cricketing future. "We all emailed the ICC but got no response from them," says Samim. "Why do they not respond to us, why do they not consider us, even treat us that we don't exist in the world?
"After the Taliban came into Kabul, we requested that [the ICC] please save all the girls, we are worried for our teammates. The Afghan Cricket Board [ACB] also said nothing, they said just: 'Wait.'"
To that end, the ICC, who are closely monitoring the situation with ACB, have denied receiving any mail.
The Afghanistan male cricketers have seen themselves achieving great heights, but the state of women cricketers – who were only recently awarded central contracts by the Afghanistan Cricket Board – inspires little confidence. Their cricketing structure had only started to take shape but is left hanging in uncertainty for now.
"In the last year, it was not so difficult for us. We can have possibilities, we can have matches, we can exercise daily. Before that it was difficult, people would not accept us, the ACB said that we must not go out with the cricket equipment."
"We had a match planned against Oman. We were waiting, ready for it. For six months, we were training, exercising, all the girls become stronger, day by day. We were ready."
While the Taliban and ACB have previously clarified that men's cricket will remain unaffected, the future of the women's team is anybody's guess. Samim remains hopeful, though: "I have hope. I never stop hoping that Afghanistan must have a girl's team. When the Taliban will not accept it, it must happen in some other country and we will play under the flag of Afghanistan. We must play."
Follow us on Telegram