'We are feeling incredibly safe in Pakistan' – Steve Smith on death threats received by Aston Agar
Pakistan are set to host Australia in a historic all-format series.
Updated - Mar 1, 2022 6:10 pm
16.5K Views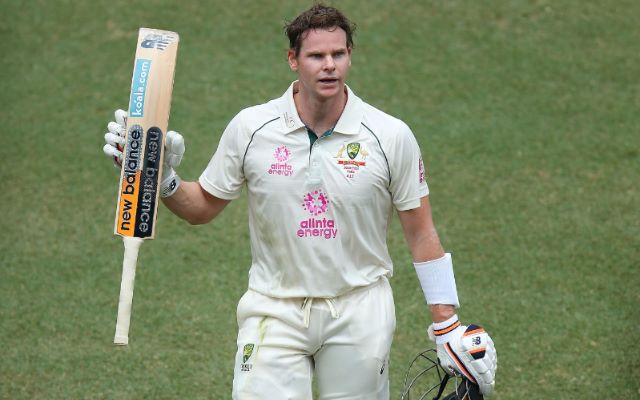 Follow us on Google News
On the back of one of the players in Australia's contingent that is touring Pakistan receiving death threats, their Test vice-captain, Steve Smith, has stated that the team is not too flustered by the incident and has expressed his confidence in the security measures being implemented. Smith further commented that the team trusts the security and feels 'incredibly safe' being guided by the authority responsible for ensuring the player's safety.
The comments by Smith came as a result of left-arm spinner Ashton Agar's wife receiving death threats on social media. However, Cricket Australia (CA) has since made a statement advising ample security measures being in place for such social media activities and stated that the threats are not considered a risk.
"We're aware of social media and the unfortunate events that can occur on platforms. We've got a lot of people here working with us; we trust our security and everyone involved; we are feeling incredibly safe here in Pakistan, and we'll be guided by our security and people we trust around us," Smith said, as quoted by Perth Now.
New Zealand aborted Pakistan tour in 2021 citing security concerns
The Pakistan Cricket Board (PCB) has also carried out an investigation into the matter with both the board and concerned government agencies ruling out any credibility in the threats. Reports also suggested that the message may have orginated from India.
Notably, a similar incident last year had resulted in the then touring New Zealand team aborting their tour without playing a game and leaving the country. Reportedly at that time, certain threats were sent to the touring party via emails which forced them to scrap the series just hours before the first game.
While shedding light on more positive things, Smith went on to express his excitement of touring the south-east Asian nation for the first time and playing his role in the rejuvenation of Test cricket in the country.
"It's the first time a lot of us have been here, we are really excited. I'm just excited to be here in Pakistan and bringing Test cricket back here," Smith added.
Follow us on Telegram