'We are not responsible for the FTP' – BCCI source on ICC's new modification in FTP during board meeting
BCCI will not sign Members Participation Agreement that took place in Dubai.
Updated - Oct 19, 2019 12:32 pm
495 Views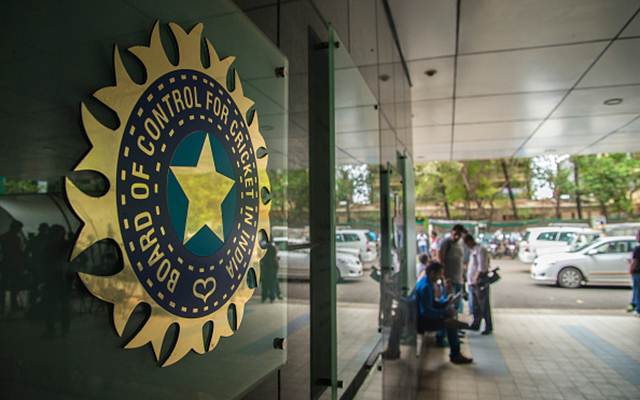 Follow us on Telegram
BCCI can be soon seen in a battle with ICC as the apex body has proposed Future Tours Programme (FTP) which could severely hit Indian cricket's revenue stream. And the board looks in no cool mood to bow down in front of the global body.
Committee of Administrators (CoA) and BCCI have come up with a denial to sign Members Participation Agreement (MPA) at the latest meeting that took place in Dubai. They also conveyed their message to ICC that they are not bound to follow any policy or any new rules that were introduced during the board meeting. Also, they added that Amitabh Choudhary, who was present at the meeting, was not India's authorised representative.
BCCI and CoA against ICC on their new proposal
During the meeting, the apex council came out with a proposal to have eight ICC tournaments between 2023 and 2031. Indian board have taken a strong stance going against such schedule and doesn't want to participate from taking part in all of them, "We have informed our objection before on the day of resolution and after the resolution. We are not responsible for the FTP," a source from BCCI quoted the CoA letter as per Mumbai Mirror.
BCCI has already made it clear that they won't commit to any schedule beyond 2023. They still need to decide on expanding IPL teams till 2021, "Whether we will do it or not has not been decided. We have a stadium with one lakh capacity is coming up and many investors would be happy to have a team-based there. Our commitment is only up to 2023," the source added.
No cricket body is happy with that decision of ICC because every nation's domestic season will also get affected due to this. Moreover, they feel that the ICC want to generate funds by having more tournaments, "It will affect the domestic calendar of each member nation. It is a move to appease the smaller boards to win over their boards. England and Australia are also not comfortable with this proposal," said BCCI official.
Sourav Ganguly will start his tenure as BCCI President on 23rd October. It will be a difficult task for him to take out a middle route from this situation. Otherwise, they can be seen standing against ICC.
Quiz: How well have you followed Bumrah's Test career –
[interaction id="5da47ec85b2f78869081fe3f"]
Follow us on Google News