We are sending a letter to ICC raising our concerns about Pakistan, says Vinod Rai
Will India boycott Pakistan in the World Cup?
Updated - Feb 22, 2019 4:27 pm
2.5K Views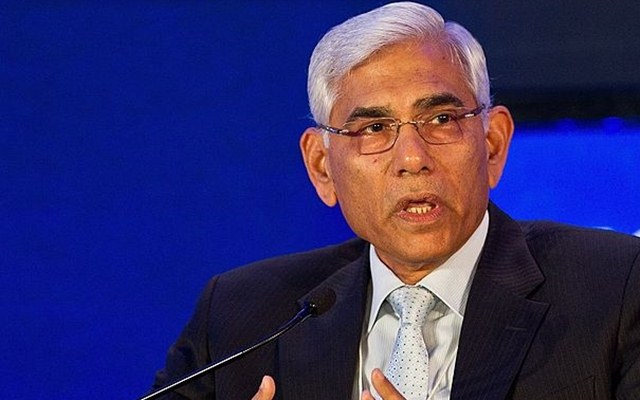 Follow us on Google News
On Thursday, there were reports of the BCCI drafting a letter to send it to the International Cricket Council (ICC) requesting a ban on Pakistan from the World Cup. There have also been calls for the Team India to boycott the clash against Pakistan on June 16 in the mega event in England and Wales. However, the Committee of Administrators (CoA) chief Vinod Rai has cleared now that the letter will be sent to the ICC raising the concerns about Pakistan.
While speaking to the Cricket Next, Rai said that the letter will consist mainly about the security concerns. He also went on to mention that they will also tell the ICC to not organise a bilateral series with the nations who have ties with the terrorism.
"We are sending a letter to ICC raising our concerns about Pakistan which are mainly security concerns. In future, we are telling ICC that no bilateral ties should be organised with nations that have ties with terrorism," he said. Interestingly, the CoA chief didn't mention about boycotting Pakistan in the World Cup game.
Miandad angry over the developments
Meanwhile, Javed Miandad expressed his anger over the recent developments in India. He termed India's acts of stopping the PSL broadcasting as 'cowardly' and also went on to say that the neighbouring country has never come forward to talk on peace with Pakistan.
"We should not bother with India's cowardly acts instead we must focus on improving ourselves. Pakistan has always offered India a peaceful resolution of the issues but Indians have always responded in negative," Miandad said while also adding that the ICC will also not accept India's foolish demand of banning Pakistan from the World Cup.
"There is absolutely no chance of ICC listening to BCCI as its constitution allows members the right to participate in its events," the former Pakistan cricketer further said.
[interaction id="5c6fcf893f568f1aca3bf91a"]
Follow us on Telegram