We are trying and will do all that we can for the India-England series: Sourav Ganguly
Ganguly also talked about MS Dhoni's recent form.
Updated - Sep 28, 2020 9:38 pm
152 Views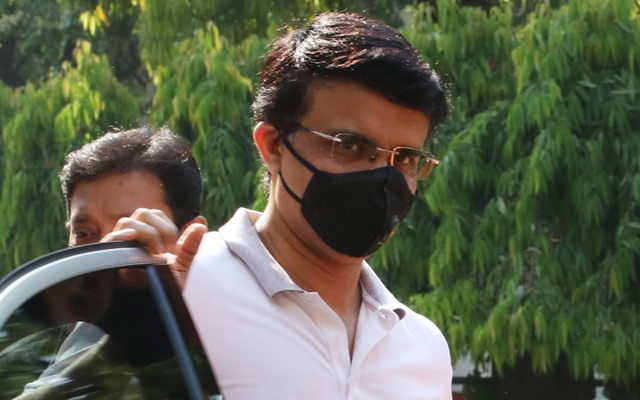 There have been a lot of issues going on in the nation over how some series can be conducted in India owing to the COVID-19 situation. However, in the latest turn of events, BCCI President, Sourav Ganguly said that the Indian board will make every effort to conduct India's home series against England in the country only.
Ganguly also assured that BCCI is trying its best to kick off some tournaments despite the coronavirus crisis. Cricket in India came to a halt when India's home ODIs back in March against South Africa had to be called off due to the grave global scenario. However, the BCCI is trying its best to restart cricket back in the nation.
"We are trying and will do all that we can for this series," said Ganguly about resuming series in India as quoted by India Today.
As it is known that Indian former captain MS Dhoni is marking his resumption into competitive cricket after a gap of long 14 months. Fans are waiting desperately for him to start his thunderous form and win games for Chennai Super Kings (CSK). However, Dhoni has faced troubles, and there have been questions pointing over the same. Ganguly cleared that Dhoni would take some time to return to his usual form.
Talking about Dhoni's form he stated, "In the current situation, it will take some time for him to get back to his old touch. He played a cricket match after about one year and six months. It's not easy however good you are. It will take some time."
Neither had I clicked the picture nor do I upload it: Ganguly
The former Indian captain was also asked about the latest photograph from Sharjah Cricket Stadium, and he explained the fact that neither he clicked nor uploaded the same.  As per the veteran, there are certain guidelines that have to be followed before stepping up on the field, and everyone needs to follow them.
"Neither had I clicked the picture nor do I upload it. It was the authority of Sharjah Cricket Stadium, who clicked it and uploaded it on their profile. For normal people, once you have to test negative for coronavirus before boarding and also after landing you have to go through the test. If the result is negative then you are free. It is BCCI's rule that players have to stay in quarantine for 6 days and have to go through for the test in every 2-3 days. For this COVID situation, everything is messed up, " added Ganguly.