'We are very impatient with wicketkeepers' – Parthiv Patel questions Team India's selection policy
Parthiv also opened up about being considered 'unlucky' to be born in the era of MS Dhoni.
Updated - Jun 28, 2020 2:29 pm
416 Views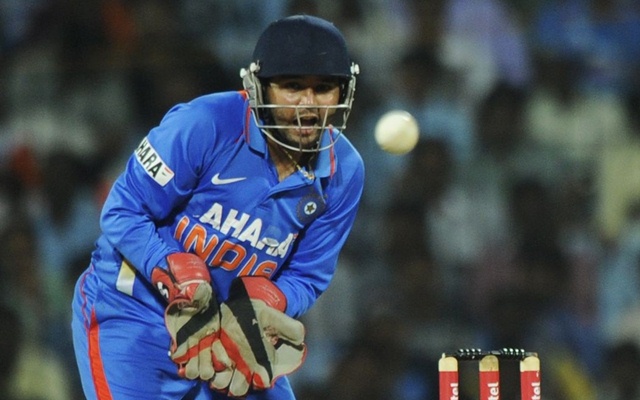 Follow us on Google News
Ever since MS Dhoni's absence from the sport, the wicketkeeper's slot has been nothing short of a musical chairs game. In the Test format, the slot has been juggling between Wriddhiman Saha and Rishabh Pant. But in the limited-overs format, an array of players have been put to the test.
Rishabh Pant was initially assigned the wicketkeeping duties in the limited-overs format. However, the team management roped in KL Rahul after Pant failed to show consistency with the bat and the gloves. Apart from Pant and Rahul, the board also gave Dinesh Karthik an occasional run in the limited-overs format.
Talking about the constant shuffle with regard to the wicketkeeper's slot, RCB and India international Parthiv Patel opined that the management has been too impatient with the glovemen.
While speaking on Aakash Chopra's YouTube channel, Parthiv said that one can't expect wicketkeepers to perform in every match, and stated that the selection panel should be more patient.
"Personally, I think that with wicket-keepers, we are very impatient. We can't expect (them to perform) in every match and every series. I played two Tests in South Africa, then Dinesh Karthik played two Tests in England, then in Australia, both Karthik and Saha weren't there, so Rishabh Pant played," said Parthiv.
Parthiv Patel opens on his career being overshadowed by Dhoni
"According to me, we are trying to fix something that is not broken. Now that we have Saha, we don't have a reason to do anything else. I feel that against England when they asked me to open, I opened. In the 5th Test, my third of the series, Vijay injured his shoulder and I opened after keeping for 170 overs," he added.
Parthiv also opened up about being considered 'unlucky' to be born in the era of MS Dhoni. Parthiv said that it would be wrong to seek any sympathy by saying that his career was cut short due to the emergence of Dhoni.
Parthiv broke into the national side when he was 17 but only played a few games before being sidelined due to poor run of form. The southpaw returned to the Test side in 2016 as a replacement for an injured Wriddhiman Saha but Parthiv wasn't given an extended run in the side.
"Many people have told me that I was unlucky to have been born in the era of MS Dhoni. But I played cricket for India before Dhoni and it would be wrong to seek sympathy by saying that I couldn't play because of Dhoni. I didn't perform well and as a result, Dinesh Karthik played. After him, Dhoni played," said Parthiv.
Follow us on Telegram