'We can only work hard, I don't care about them and their criticism' – Misbah-ul-Haq hits back his critics
Misbah-ul-Haq stated that all he and the team could is work hard, the results are not in their control.
Updated - May 12, 2021 1:06 pm
632 Views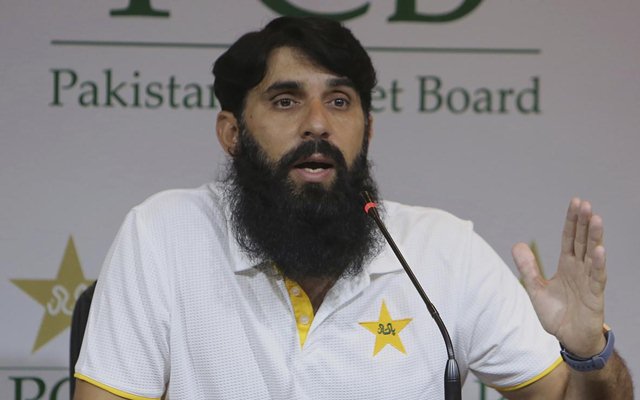 Pakistan's head coach Misbah-ul-Haq was blunt and honest about not caring what the critics have to say about him or the team's performance.
Pakistan team is returning after a successful assignment in South Africa, where they won four series in all, defeating South Africa in the ODIs and T20Is, followed by victories over Zimbabwe in T20Is and Tests.
However, many rate Pakistan's performance down as Proteas had many key players missing due to the IPL in both the series, whereas Zimbabwe, too, had many senior players sitting out due to injury.
I don't care about them and their criticism: Misbah-ul-Haq
"South Africa did miss their key players but they were playing at home. Also, their replacements were able performers. It's unfortunate that we couldn't face their best side but in their own conditions, they were a strong side. You can only look after your own performances. It's not our fault if the opposition isn't at full strength," he said.
Speaking that he is not concerned about the critics' opinions and he is not worried about his position in the team as a coach, he said: "I don't care about them and their criticism. We can only work and try hard. The bottom line is that results are not in our hands. As the head coach, I have not thought about my future and will not start doing that now either."
"We had great results in both series. Winning in different and tough conditions was important for the team. The openers performed well during the Test series against Zimbabwe. Fawad Alam and Azhar Ali also made centuries. We performed better in the field as well," said Misbah in support of his players.
Age should not be a restriction if players are fit
Notably, Pakistan handed a debut to 36-year-old Tabish Khan, who became the third-oldest debutant in the nation's Test history. Misbah feels that age should not be considered as a factor as long as players are fit. "In my opinion, age should not be a factor. If a performer is fit enough they should get an opportunity, Against Zimbabwe, we gave Tabish Khan a chance without compromising on our strengths. We continue to give opportunities to players in the white-ball format as well,"
"We need to stop predetermining the future of players. I was captain at 36, I played for another seven years after that. We can't pre-judge that just because a player is 36 when he starts, he won't last long. Tabish has been performing in domestic cricket for years. Let's see how he does in international cricket."
"There are different factors in selection. Some team combinations are such that even a well-performing player doesn't make it. When I was doing well, our middle order was packed with Inzamam, Younis and Yousuf in it. Same with Fawad Alam. He couldn't make it earlier. It happens in every era."
"Even in Tabish Khan's case, it's the same. It has happened earlier too, during the times of Wasim Akram and Waqar Younis. Regarding comebacks at a late age, I've always felt that if a player is fit enough, age doesn't matter. Especially for Test cricket. You can never predict how long they can serve the team. Whoever performs for the team should get chances."
Pakistan's next assignment is a limited-overs series tour to England, where they will play 3 ODIs and as many T20Is.