What happened in the cricket world today – May 3
Here is the fast wrap-up of the news from the world of cricket.
Updated - May 3, 2021 6:14 pm
1.4K Views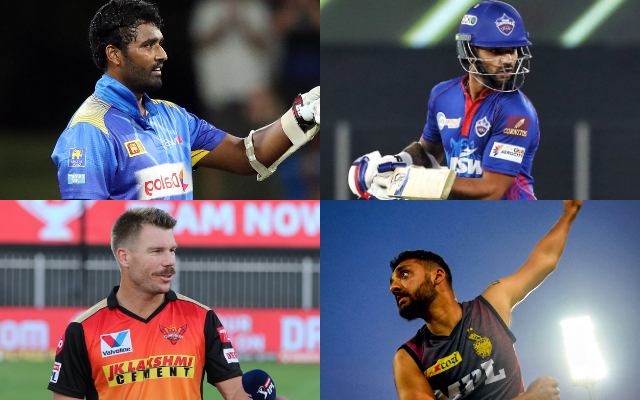 Here are the titbits of news that matter in the cricket world today.
1. IPL 2021 to go ahead as per schedule: BCCI official
In spite of the coronavirus scare in the Kolkata Knight Riders (KKR) camp, a Board of Control for Cricket in India (BCCI) official has stated that the 14th edition of the IPL will go ahead as planned.
2. IPL 2021: 3 non-playing members of CSK contingent including bowling coach Lakshmipathy Balaji test positive for COVID-19
The Covid-19 pandemic has hit the Chennai Super Kings (CSK) side and three members of the CSK contingent, including former Indian cricketer and current CSK bowling coach Lakshmipathy Balaji have tested positive for Covid-19.
3. Thisara Perera bids adieu to his international career
After playing the game for more than a decade at the international level, Sri Lankan cricketer Thisara Perara has announced his retirement from international cricket.
4. 'Sometimes batsmen take the good form for granted, but he does not' – Sunil Gavaskar lauds Shikhar Dhawan's consistency
Former Indian cricketing icon Sunil Gavaskar has stated that Delhi Capitals' (DC) opener Shikhar Dhawan has not taken anything for granted and has not got into bad habits.
5. Reports: KKR players Varun Chakravarthy and Sandeep Warrier test positive for COVID-19
Two cricketers of the Kolkata Knight Riders (KKR) side, Varun Chakravarthy and Sandeep Warrier have tested positive for the coronavirus. The match between KKR and RCB on 3rd May 2021 has been rescheduled now.
6. IPL 2021: Brett Lee express his disbelief after David Warner is dropped from SRH's playing XI
Former Australian tearaway pacer Brett Lee is disappointed with the way the Sunrisers Hyderabad (SRH) side has treated David Warner.
7. 'It's a disgrace' – Michael Slater slams Australian government for banning their own citizens from India
Former Australian cricketer Michael Slater has lambasted Australian Prime Minister Scott Morrison and stated that the Government does not care for the safety of Australians.
8. Cricket Australia donates $50,000 to India's fight against COVID-19
Cricket Australia has lent a helping hand to India in its fight against Covid-19, and has donated a sum of $50000.
Follow CricTracker for all the latest cricket news from around the world