What's stopping RCB from winning the IPL title?
Even having Virat Kohli at the helm for nine seasons has kept them alienated from their maiden IPL title.
Updated - Nov 23, 2019 5:53 pm
1.3K Views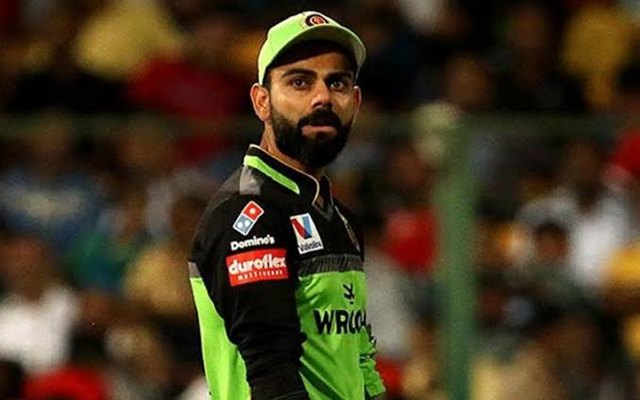 Follow us on Google News
AB de Villiers, Chris Gayle, Shane Watson, Kevin Pietersen; the list goes on. Having had international T20 sensations as a part of their squad. Not to forget Rahul Dravid, Zaheer Khan, KL Rahul, Dinesh Karthik, Manish Pandey some the most experienced and talented pool of Indian players as a part of their squad Royal Challengers Bangalore has to be one of the most unfortunate franchises to not win an Indian Premier title in the 12 years since its inception.
Even having Virat Kohli at the helm for nine seasons has kept them alienated from their maiden IPL title. In all these years, the fans have stood like a rock for their team. They have turned up year after year, Filling the Chinnaswamy with a sea of red flags and chants of "RCB RCB.." year after year.
In the 2020 player auction, the franchise will look to add some firepower and depth to their squad. Chris Lynn, David Miller, Robin Uthappa, Mitchelle Starc, Robin Uthappa, Jaydev Unadkat, amongst others, will go under the hammer. Ahead of the auction, Bangalore has 12 (6 foreign) open slots and a purse of 27.9 crores.
It is unknown which new players will dawn the Red jersey for the team. Let's flip back some pages and look at what has kept the team from winning the title.
The missing core of Indian players
Over the years, the most successful franchises, Mumbai Indians (4 titles) and Chennai Super Kings (3 titles), have had a strong core of Indian players. Chennai has built their squad around MS Dhoni, Suresh Raina and Ravindra Jadeja Mumbai, on the other hand, has Rohit Sharma, Jasprit Bumrah and Hardik Pandya.
For RCB, Virat Kohli and Yuzvendra Chahal stand out as the only two specific Indian payers. There's a reason it is called the Indian Premier League, Indian players constitute almost 65% of your squad. Virat Kohli was found as the lone ranger more often than not.
Over-Reliance on Virat and AB de Villiers
RCB's batting is very vulnerable once Virat and AB de Villiers back in the pavilion. Though these two have amassed the majority of the runs for RCB over the years and won them games. Their dismissals have also triggered batting collapses many times. Bangalore has seldom won many games without these two performing.
Lack of Continuity
When talking about Chennai Super Kings and Mumbai Indians players such as Faf du Plessis, Dwayne Bravo, Kieron Pollard, and Lasith Malinga come to mind too. The franchises trusted these experienced campaigners through thick and thin and these players have repaid the faith. Except for AB de Villiers, RCB has not stuck with any other foreign player.
To stress on the point in the case, Bangalore let go of Shane Watson and Chris gayle ahead of the 2018 auction. Gayle has scored 368 runs and 490 runs in the last seasons after joining Kings XI Punjab at a strike rate of over 145 and an average of over 40. Shane Watson joined the CSK camp and single-handedly won them 2018 final and was just inches away from repeating the feat in 2019 again.
Bad Management decisions
Robin Uthappa, Manish Pandey, Mayank Agarwal, Dinesh Karthik, KL Rahul, And Kedar Jadhav were all part of the franchise at one point or the other. A poor season here and there, and they were released by RCB. Ahead of the 2018 auction, Bangalore decided to retain Sarfaraz Khan over players like Kedar Jadhav and KL Rahul.
Of all the player retention and releases, the decision to release Rahul was the most bizarre. Rahul cemented himself as a vital part of the Bangalore team in 2016, scoring almost 397 runs at an average of over 44 and a strike rate of 146.49. An injury kept him away for the 2017 season, subsequently released in 2018 Rahul has made his mark on the cricketing world. According to reports, KL Rahul is also in contention for being named Punjab's captain ahead of IPL 2020.
Lack of quality bowlers
Bangalore's bowling attack over the years has been their Achilles heel. Yuzvendra Chahal is the only bowler that has managed to perform well over the years. More often than Bangalore squad is seen without five specialist bowlers on the field. Last year RCB lost a match to KKR as the bowlers failed to defend over 75 runs in the final four overs. RCB's pace attack desperately needed a specialist death bowler, but it was found without one more often than not.
Despite all this, Bangalore remains one of the most polarizing cricketing franchises in the World. With the 2020 mega auction, next year, and Simon Katich as the new head coach Royal Challengers Bangalore will be hoping for a reversal in fortunes. Shivam Dube, Navdeep Saini, and Washington Sundar were retained by the team ahead of this year's auctions. If RCB is to win IPL, then these players need to perform as well.
~Written by Anmol Ahuja
Follow us on Telegram