When Sunil Chhetri made fun of Virat Kohli for ordering Idli
"What Virat is doing is unbelievable."
Updated - Feb 1, 2019 12:32 pm
7.7K Views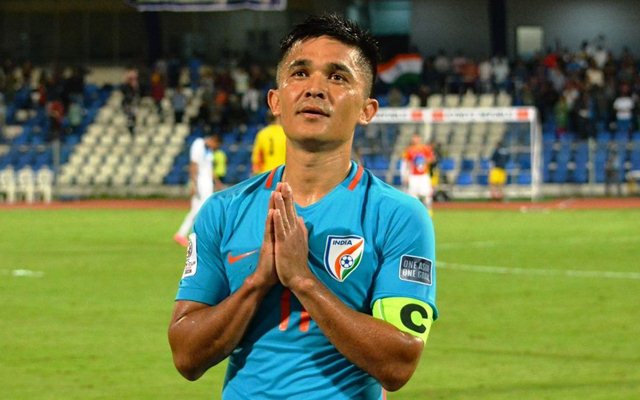 A few months ago, Virat Kohli, the 30-year-old Indian cricketer, revealed that he would be going vegan. Even Sunil Chhetri, the renowned Indian footballer, resorted to the same antics in order to keep himself fit for the rigours of the game at the age of 33, a time when injuries and niggles are pretty unavoidable. It's also known that he's good friends with Indan skipper Kohli.
Recently, he talked about his camaraderie with Kohli and also admitted that turning vegan has helped him recover from injuries quickly. Chhetri also had a chat with Virat when the latter changed into a 100 per cent vegan. Moreover, he lauded the Delhi-born batsman for what he's doing and he opined on the matter in an exclusive interview with The Times of India (TOI).
"Yes (when asked if Virat is in touch with him regularly). Most of our chats are about football, diet — I don't know whether he has announced it, but he is vegan now. I am also vegan now. It is great, it is a good feeling. I didn't start because of love for animals. Because after eating 2000 lambs I can't say that. (But at my age) It helps in recovery," Chhetri was quoted as saying.
It is not easy to do what he is doing
Furthermore, Chhetri sportingly told that he once made fun of Kohli, who ordered idli. "I did chat with him about that. He turned one almost six months back. I used to make fun of him. One of the things we did for Star Sports, he ordered for some idli and I asked him what was wrong with him.
His wife is also a vegetarian. It is not easy to do what he is doing. What Virat is doing is unbelievable. He is also different from others in person. What he eats, how he trains, he is different from others," he added.
As far as their on-field duties are concerned, even as Virat Kohli ended his stint for the Indan team after leading it to a series victory against New Zealand, Chhetri's focus would be to guide Bengaluru FC to their maiden championship in the Indian Super League (ISL).